Virgina Anti-gun Delegate Carr Jumps on Arizona Tragedy with Bill to Ban Large Magazines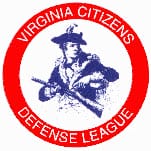 Covington VA –-(Ammoland.com)- Today, Friday Jan 21st 2011, is the last day for bills to be introduced in the 2011 General Assembly session.
One last anti-gun bill seems to have dropped in the hopper today. Anti-gun Delegate Carr and co-patron Delegates BaCote, Englin, Hope, James, McQuinn, Surovell, and Toscano jumping in on the Arizona tragedy:
§ 18.2-309.1. Sale of certain firearms magazines; penalty. Anyone who sells, barters, or transfers any firearms magazine that is designed to hold 20 or more rounds of ammunition is guilty of a Class 1 misdemeanor.
HB 2524 – Delegate Carr – bans the sale, barter, or transfer of a magazine that will hold 20 or more rounds. Existing magazines that a person has are OK as long as you don't try to sell, barter, or transfer them (it does not ban possession) –

VCDL Strongly Opposes this bill
About:
Virginia Citizens Defense League, Inc. (VCDL). VCDL is an all-volunteer, non-partisan grassroots organization dedicated to defending the human rights of all Virginians. The Right to Keep and Bear Arms is a fundamental human right. Visit: www.vcdl.org