Team Sig's Michel Wins 4th Straight Florida Open Handgun Championship Title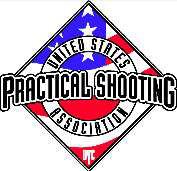 SEDRO-WOOLLEY, Wash. –-(Ammoland.com)- Max Michel is no stranger to the winner's circle at the USPSA Florida Open having visited it each of the last three years, but getting there this year meant having to come from behind.
Michel, who shoots for Team Sig Sauer and resides in Covington, La., found himself in second place behind Jorge Ballesteros of Spain for the first half the match. Ballesteros jumped out to a quick lead with a win on the first stage and expanded that lead to more than 27 points after a win on the fourth stage.
But Ballesteros quickly found out that getting out in front of Max Michel is one thing, but staying there is entirely another.
Michel won the next stage to begin closing the gap on the front runner. A second place finish on stage six to Top Shot contestant Chris Tilley of Raleigh, N.C., coupled with a disastrous 11th place finish on the same stage by Ballesteros, put Michel out in front.
Then, doing what he does best, Michel won the last four stages of the match to take his fourth consecutive Open division title, posting a final score of 1517.4876 points.
"Max is arguably one of the best two or three Open shooters in the world and is in contention to win each and every time he steps on the range. His dominance at the Florida Open is proof of that," said Michael Voigt, president of the U.S. Practical Shooting Association.
While Michel surged ahead in the second half the match, Ballesteros fell to second and then fifth place where he finished the match with a final score of 1425.4118.
Tilley capitalized on his stage six win, building upon it to move himself into second place where he finished with 1447.9653.
Third place went to Manny Bragg of Kirksville, Mo. with 1443.5726 while David Pruitt of Longwood, Fla. took fourth with his score of 1431.4238.
Elsewhere in Open division competition, Kaci Cochran of Stockbridge, Ga. won the Women's Open title with a score of 1161.4128. Sherwyn Greenfield of Spirit Lake, Iowa claimed the Senior Open title with 1143.5772, while Robert Keller of Palm Beach Gardens, Fla. won the Super Senior Open match with a score of 1106.4356.
The USPSA Florida Open Handgun Championship was held this past weekend at the Universal Shooting Academy in Frostproof, Fla. and drew more than 365 top competition shooters, including competitors from Brazil, Canada, the Czech Republic, Ecuador, Norway, Russia, Serbia, the Slovak Republic and Spain.
The next major match on the USPSA calendar is the 2011 Area 6 Regional Pistol Championship which will be held April 15-17 at the Universal Shooting Academy.
For more information on upcoming matches, or to become a member, visit www.USPSA.org. To join in on the conversation with other competition shooters follow @USPSA_Shooting on Twitter or find us on Facebook at www.facebook.com/USPracticalShootingAssn.
About:
USPSA is a non-profit membership association. Most of the more than 15,000 individual members belong to and regularly compete at one of the nearly 400 affiliated clubs and sections (groups of clubs banded together for mutual benefit) located across the United States. USPSA is affiliated with the International Practical Shooting Confederation (I.P.S.C.), which is comprised of approximately 67 nations. USPSA is the American region of IPSC. Visit: www.uspsa.org