Extreme Shock Ammunition Severs all Ties with Paramount Marketing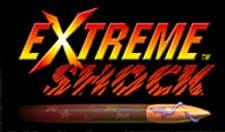 CLINTWOOD, VA –-(Ammoland.com)- When Extreme Shock USA first began marketing their line of Fragmenting, lead-free ammunition, we did so through Paramount Marketing.
Paramount built and marketed the first Extreme Shock web page. This is the ".com" page. It wasn't long, before we became aware that we had to distance ourselves from this "unique" Style of marketing.
There was a lot of miscommunication from the marketing that described Extreme Shock ammunition into magical performance levels that defied both basic ballistic knowledge and the laws of physics.
When the flaws in the marketing were brought to Paramount Marketing's attention, they chose not to listen to our input and failed to change their strategy.
Extreme Shock then made the decision to hire a new and different, main stream marketing group with a more reality based marketing strategy, Blue August.
Extreme Shock is no longer associated with nor has anything to do with Paramount Marketing which owns and continues to maintain the old ExtremeShockusa.com site. Extreme Shock now owns and operates a different web site, www.extremeshockusa.net.
We would like to apologize to our customers that have been inconvenienced by the old "dot com" website, however we are eager to continue business with you on the new website. Extreme Shock is a family owned and operated business selling high performance lead-free, fragmenting ammunition to hunters and CCW permit holders, and gun enthusiasts worldwide.
Come and see for yourself, what Extreme Shock is really all about.
To learn more about the full range of products offered from Extreme Shock Ammunition, please visit www.extremeshockusa.net, call Extreme Shock USA at (276) 926-6772.