ISSF Shotgun World Cup Chile – Competition Recap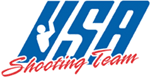 COLORADO SPRINGS, Colo. –-(Ammoland.com)- The USA Shooting Team just completed the first International Shooting Sport Federation (ISSF) Shotgun World Cup in Concepcion, Chile.
The first of four shotgun World Cups, this particular event served as the first opportunity in 2011 for athletes to win Olympic quota slots.
Though the United States did not add to its current total of seven shotgun quotas, athletes found the podium. The World Cup began with a competition in Men's Double Trap. Staff Sergeant Joshua Richmond (Hillsgrove, Pa.) claimed the bronze medal with 143 targets in qualification and 46 out of 50 targets in the final to finish with 190 total targets. The bronze medal gives Richmond a leg up on the competition in the U.S. Olympic selection points. He currently has exceeded the threshold of 45 points with 48 total points, and is well on his way to earning a nomination for London 2012. National Shotgun Team members Sergeant Glenn Eller (Katy, Texas) and Sergeant Jeffrey Holguin (Yorba Linda, Calif.) finished in eleventh and twentieth place respectively.
Next on the program was the much anticipated Women's Skeet event. This event is particularly competitive because only one quota is awarded per federation and the American women are currently vying for points in U.S. Olympic selection. Though Kim Rhode (El Monte, Calif.) has a commanding lead, 19-year-old Jaiden Grinnell (Port Angeles, Wash.) proved she can be competitive at a world-class level. Grinnell and Rhode were tied with five other shooters headed into the final at 72 targets. After finishing with 24 targets each in the final, the American duo entered a shoot-off for the silver and bronze with four other shooters. Grinnell stayed strong for 21 targets for the bronze medal and Rhode finished with 15 targets for fifth place. National Coach Bret Erickson said, "Fantastic job by Grinnell for her first ISSF World Cup medal. Nearly 11 pairs in the miss-out was impressive work." National Shotgun Team member Caitlin Connor (Winnfield, La.) finished thirteenth with 70 total targets.
In the other Women's Shotgun event, the American Trap athletes missed the opportunity to shoot in the final by a few targets and finished in the middle of the pack. Corey Cogdell (Eagle River, Alaska) placed the highest amongst Americans in fourteenth place with 66 out of 75 targets. Caitlin Weinheimer (Kerrville, Texas) and Rachael Heiden (Clinton, Mich.) both finished with 65 out of 75 targets.
USA's Frank Thompson (Alliance, Neb.) finished in fifth place with 146 total targets in Men's Skeet. In an event of only 125 qualification targets, athletes had to shoot 123 targets to even have a chance at the final. Thompson was one of four athletes with 123 targets, while the leader shot a straight 125 in qualification. Thompson dropped two targets-one on station four and one on station five-to finish with 23 targets in the final. National Shotgun Coach Bret Erickson said, "It was a fantastic match for Frank. He shot a world-class score and deserved to be there." The Czech Republic's Jan Sychra won the gold medal with an equaled final world record of 150 targets. Sergeant Vincent Hancock (Eatonton, Ga.) narrowly missed the final with 122 total targets. Teammate Jon Michael McGrath (Tulsa, Okla.) finished in twenty-first place with 121 total targets.
In Men's Trap, Olympic Training Center Resident Athlete Collin Wietfeldt (Hemlock, Mich.) finished in eleventh place with 120 targets. Wietfeldt missed the opportunity to shoot in the finals by one target. National Coach Bret Erickson said regarding 19-year-old Wietfeldt's performance, "Collin showed he can compete at this level and that he is still gaining experience. He will be in that position again soon and will be better prepared for it." American teammates Lance Bade (Vancouver, Wash.) finished in 21st place with 118 targets and Brian Burrows (Fallbrook, Calif.) finished in 53rd place with 112 targets.
Overall, the USA Shooting Team had a strong showing at the first ISSF World Cup. The future looks bright as the athletes will travel to Australia for a combined (rifle, pistol and shotgun) World Cup from March 21 to 30. The Team will continue to fight for 2012 Olympic quotas spots and U.S. Olympic Selection points. For complete scores on the event, please navigate to the ISSF Website.
Winchester Ammunition is a Proud Sponsor of the USA Shooting Shotgun Team: Winchester® Ammunition has been the exclusive ammunition sponsor and supplier of the USAShooting Shotgun Team since 1999. Members of the 2008 shotgun team brought home four medals from Beijing using Winchester AA International Target loads. Winchester is an industry leader in advancing and supporting conservation, hunter education and our country's proud shooting sports heritage. For more information about Winchester and its complete line of products, visit www.winchester.com.
About USA Shooting:
USA Shooting, a 501c3 non-profit corporation, was chartered by the United States Olympic Committee as the National Governing Body for the sport of shooting in April 1995. USA Shooting's mission is to prepare American athletes to win Olympic medals, promote the shooting sports throughout the U.S. and govern the conduct of international shooting in the country. Check us out on the web at www.usashooting.org and on Twitter at twitter.com/USAShooting.