Team Safariland Shooter Randi Rogers Dominates at Shooting Events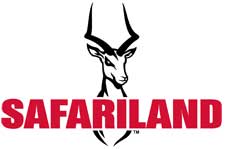 JACKSONVILLE, Florida –-(Ammoland.com)- Safariland, a BAE Systems line of business, congratulates its newest Team Safariland member, Randi Rogers, for her wins at two major matches in February.
Using two top-selling Safariland holster models, she took High Lady at the USPSA (United States Practical Pistol Association) Florida Open and achieved Ladies National Champion at the IDPA Indoor National Championships.
At the USPSA Florida Open, February 18-20 in Frostproof, Fla., Randi won the Limited Class High Lady with a prototype Safariland 013 Competition Holster, made for her Glock 35. The Safariland ELS (Equipment Locking System) belt and components were also part of her winning rig, allowing her to quickly change out and adjust her equipment as the need arose.
"The Florida Open was a challenging match, and I was honored to finish so high in the standings," stated Rogers. "My rig worked beautifully and felt comfortable throughout the entire day. I never had to worry about my holster or my mag pouches, and the rig was comfortable while running, bending and squatting."
The IDPA (International Defensive Pistol Association) Indoor National Championships were held at the S&W Shooting Sports Center, February 24-26. Rogers continued her winning streak by becoming the Ladies National Champion in the Stock Service Pistol Division. Rogers used the new Safariland Model 5198 Open Top Concealment holster introduced for 2011.
Stated Scott Carnahan, VP, Category Management for Equipment Products, "As a new Team Safariland member, it shows that Randi has jumped right into our winning form, helping us in the development of new products. Congratulations to Randi for her recent accomplishments."
New fits for the Model 013 fits for the Glock and the S&W M&P will be available this summer.
About Safariland
Safariland, LLC is a premier provider of law enforcement and security products and services, delivering a full-range of customer-specific solutions. Offering many of the world's most recognizable branded products in the public safety market, Safariland is committed to saving lives. For more information about Safariland and its body armor products, as well as information on the new NIJ-06 standard, please visit www.safariland.com.
About BAE Systems
BAE Systems is a global defense, security and aerospace company with approximately 107,000 employees worldwide. The Company delivers a full range of products and services for air, land
and naval forces, as well as advanced electronics, security, information technology solutions and customer support services. In 2009 BAE Systems reported sales of £22.4 billion (US$ 36.2 billion).