Texas Gun Bills Moving in the Legislature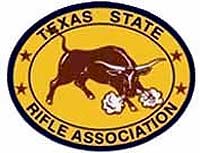 Houston, Tx –-(Ammoland.com)- Commuter's Protection Bill: SB 321/HB 681 dealing with the legal possession of a firearm and ammunition in a private, locked vehicle on the employer's parking lot.
SB 321 passed in the Texas Senate and has been received in the House and is awaiting Committee referral.
HB 681 was received in House Calendars Committee Tuesday of this week and awaits to be set on the House calendar for debate by the entire Texas House of Representatives.
Concealed Carry on Campus
SB 354/HB 750 deals with allowing adult students, faculty or staff with a concealed handgun license to have access to certain locations on public college and university campuses, currently prohibited by law. The legislation would also stop public colleges and universities from adopting rules allowing the institution to expel a CHL student or to fire a CHL staff member for possessing their handgun. Currently the institution's rule making arm reaches onto the grounds and into a private vehicle.
SB 354 public testimony was taken in Senate Criminal Justice Committee and a committee vote is pending.
HB 750 was voted out of House Homeland Security and Public Safety Committee and will soon be in House Calendars Committee.
TSRA Range Protection Legislation
SB 766/HB 1595 deals with limiting or stopping frivolous lawsuits against safe sport shooting ranges.
SB 766 is being reviewed before a final vote on the Senate floor and HB 1595 was heard in committee on Wednesday evening and both are moving in the process. Note: HB 1595 was brought up in committee on Wednesday night, actually Thursday morning after midnight. Kudos to Rep. Jason Isaac and staff for doing such a good job after enduring a day of debate over Voter ID. Also, thanks for the hard work and patience on the Senate side. Senator Estes and staff are great to work with.
All TSRA supported legislation has been heard in a public hearing and all bills are still moving in the process.
Time is the opponent this session as always. Voter ID took a week to be debated and the Appropriations Bill will come up next week, followed by debates over Redistricting.
The clock is ticking.
Contact Information on the State Website
HB 356 by Rep. Lon Burnam–rated F by TSRA
HB 356 by Rep. Lon Burnam was heard in House Homeland Security and Public Safety Committee this week. The bill states "a person's license issued by another state may not be recognized in this state if the person has established a domicile in this state."
Many snowbirds have more than one home state, more than one "established domicile". The state of Texas lists six months for residency requirements.
Rep. Lon Burnam (D-Ft. Worth) has never filed or voted for a bill in support of the concealed handgun license, or gun owners in general.
For many sessions Rep. Burnam worked to force an age restriction on youth, 17 and under, in possession of a rifle or shotgun. Defense to prosecution was with your parent or guardian, not your uncle, your brother, your 4-H coach. The Legislature stopped those bills.
Rep. Burnam voted against Castle Doctrine, and on and on, over a decade of anti-gun bills and anti-gun votes.
It would be a very good thing if HB 356 were left pending in committee.
Texas Legislature on Line
Read bills, track legislation through the process, find out who represents you. It's all at the link above.
Remember the Texas State Rifle Association represents Texans before the State Legislature. Our power comes from our Texas membership.
Join, upgrade, or renew today at www.tsra.com or call 512-615-4200.
Keep the Faith
Sincerely, Alice Tripp
Texas State Rifle Association
About:
The Mission of the Texas State Rifle Association is to protect and defend the inalienable rights of the individual Texan to acquire, possess, transport, carry, transfer ownership and enjoy the right to lawful use of firearms for self preservation, for the defense of family and property and the common defense of the Republic and the individual liberties of the people. Visit: www.TSRA.com