Pro Gun Proponent Ralph Conner To Be Honored
The Heartland Institute invites you to a memorial luncheon April 20, 2011 in honor of Ralph Conner.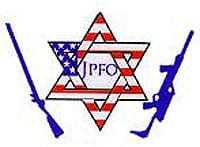 Washington, DC –-(Ammoland.com)- Ralph Conner, who passed away in 2010, held various positions with the Village of Maywood, just west of Chicago, including director of planning and development, building commissioner, enterprise zone administrator, and mayor.
He subsequently worked for The Heartland Institute as a school reform community organizer and then as local legislation manager.
Ralph was one of Chicago's most outspoken critics of gun control and the war on drugs. He was also a popular advocate for land-value taxation, school choice, and government reform. He founded and directed the Chicago chapter of the Congress on Racial Equality (CORE).
This luncheon, the first in honor of Ralph Conner's memory, will feature presentations by Charles L. Butler, a talk show host on WVON radio; Robert H. Meier, JPFO.org Interim Executive Director and a leader in opposing gun control legislation nationwide; and Colleen Lawson, a plaintiff in the landmark McDonald v. Chicago case, in which the U.S. Supreme Court struck down Chicago's gun control laws. They will talk a little about Ralph, and more about the issues that he was so passionately devoted to.
Please join family, friends, and former colleagues of Ralph on April 20, 2011, at the University Club's Millennium Room North, located at 76 E. Monroe Street, from 11:30 a.m. to 1:00 p.m. Admission for non-family members is $25.
For more information or to reserve your place, please contact Tonya Houston at [email protected] ,or 312/377-4000.
About:
Jews For The Preservation Of Firearms Ownership Mission is to destroy "gun control" and to encourage Americans to understand and defend all of the Bill of Rights for everyone. Those are the twin goals of Wisconsin-based Jews for the Preservation of Firearms Ownership (JPFO). Founded by Jews and initially aimed at educating the Jewish community about the historical evils that Jews have suffered when they have been disarmed, JPFO has always welcomed persons of all religious beliefs who share a common goal of opposing and reversing victim disarmament policies while advancing liberty for all.
JPFO is a non-profit tax-exempt educational civil rights organization, not a lobby. JPFO's products and programs reach out to as many segments of the American people as possible, using bold tactics without compromise on fundamental principles. Visit www.JPFO.org – Copyright JPFO 2011