Reversal of Dearth v. Holder Opens the Door to More Challenges of Federal Gun Laws
A successful outcome from this decision would begin the start of dismantling the entire federal framework prohibiting the purchase of firearms outside of one's state of residence.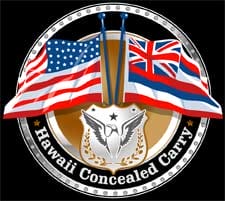 Hawaii ––(Ammoland.com)- On the 15th of April the District of Columbia Circuit court reversed a very important case for the Second Amendment.
This case relates to an alien purchasing a firearm. Alan Gura argued the cause for appellants.
Here is the opinion of the court given by Circuit Judge Ginsburg.
GINSBURG, Circuit Judge: Plaintiffs Stephen Dearth and the Second Amendment Foundation, Inc. (SAF), seeking declaratory and injunctive relief, claim that portions of 18 U.S.C. § 922 and related regulations are unconstitutional because they prevent Dearth from purchasing a firearm. The district court dismissed the suit for lack of standing. Because we conclude Dearth does have standing, we reverse the judgment of the district court and remand the case to the district court for further proceedings.
Previously the circuit court dismissed the Second Amendment foundations complaint, saying that they didn't have standing to sue.
Navyinrwanda from the Calguns.net gave a very good explanation and has allowed me to post that here.
Although the underlying case concerns the federal regulatory scheme that prohibits the purchase of firearms outside of one's state of residence (specifically, a citizen living outside of the U.S. without a specific "state of residence" attempting to purchase firearms for other than "lawful sporting purposes"), this specific appeal considered only whether or not it was possible to have standing in the federal courts to challenge this scheme.
Standing is an important – and complex – concept in law. Put simply, standing is the legal right to initiate a lawsuit. To do so, a person must be sufficiently affected by the matter at hand, and there must be an actual case or controversy that can be resolved by legal action. Supreme Court precedent has generally established three requirements for standing in the federal courts, all of which must be met:
injury in fact, which means an invasion of a legally protected interest that is (a) concrete and particularized, and (b) actual or imminent, not conjectural or hypothetical;
a causal relationship between the injury and the challenged conduct, which means that the injury fairly can be traced to the challenged action of the defendant, and has not resulted from the independent action of some third party not before the court; and
a likelihood that the injury will be redressed by a favorable decision, which means that the prospect of obtaining relief from the injury as a result of a favorable ruling is not too speculative.
The case most often cited as clearly establishing these three requirements is Lujan v. Defenders of Wildlife, 504 U.S. 555 (1992). The party asking for federal court intervention bears the burden of establishing each of these three elements of standing.
While it might seem clear that someone whose purchase of a firearm was denied because of how he or she answered a question on Form 4473 would certainly satisfy these three requirements, the courts have ruled otherwise. In fact, the circuit appeals courts are in some disagreement on what exactly counts as standing – and the Court of Appeals for the D.C. Circuit has had the most restrictive view of what's needed to have standing (based on what is know as the Navegar line of cases, Navegar, Inc. v. United States, 103 F.3d 994 (D.C. Cir. 1997)). This was made abundantly clear when the district court ruled that Dearth didn't have standing to sue for relief of his inability to purchase a firearm:
Quote:
Navegar held that gun manufacturers had standing to seek a declaratory judgment against enforcement of the Violent Crime Control & Law Enforcement Act of 1994 where the law, by naming specific brands and models of firearms, "in effect single[d] out the [plaintiffs] as its intended targets." The manufacturers did not have standing to challenge certain other provisions of the Act, however, because of the absence of "any special priority placed upon preventing these parties from engaging in specified conduct."

The Court of Appeals has since explained Navegar's "special priority" language, holding that preenforcement standing will exist only when a plaintiff has been "personally threatened with prosecution or . . . his prosecution has [a] special priority for the government." Seegars questions whether Navegar's stringency was consistent with Supreme Court precedent and precedent from other circuits, but nonetheless "faithfully appl[ied]" its holding to bar preenforcement challenges to several District of Columbia gun control laws. In Parker v. District of Columbia, 478 F.3d 370 (D.C. Cir. 2007), the court again questioned whether its standing precedent was consistent with earlier Supreme Court decisions, but reiterated that it "must be faithful to Seegars [and] Navegar." The court then held that all plaintiffs whose challenges presented only preenforcement issues lacked standing because they had not been singled out for prosecution. (emphasis added and internal citations omitted).
Navegar has been put forth by the federal government in (I believe) every non-criminal Second Amendment court case since Heller (and many before). Essentially, the federal government has claimed that one can't challenge any infringement of their Second Amendment rights unless a specific law or regulation has actually been violated and the government has begun prosecution for that violation. This, of course, makes overturning bad laws almost impossible. And it's in direct conflict with Supreme Court (and other appeals court) precedents.
Today's ruling by the D.C. appeals court in Dearth v. Holder puts an end to this absurdity. It allows this case to move forward, and will prevent similar denials of justice in several other active cases. While the appeals court didn't rule directly on the underlying issue (Dearth's purchase denial), its opinion strongly suggests that the lower court should grant relief (i.e., overturn 18 U.S.C. § 922(a)(9) as an unconstitutional infringement of the Second Amendment). Such a decision would begin dismantling the entire federal framework prohibiting the purchase of firearms outside of one's state of residence.
Because of this decision, it's now possible to see the day when one could directly buy guns from a licensed dealer anywhere in the country, assuming that the purchase was legal in both states. And many, many more challenges to unlawful restrictions on the right to keep and bear arms will finally move forward in the federal courts. Justice delayed in justice denied no more.
"A well regulated militia, being necessary to the security of a free state, the right of the people to keep and bear arms, shall not …
About Hawaii Concealed Carry:
Hawaii Concealed Carry is a single-issue group formed with the mission to promote the restoration of Second Amendment rights contained within the constitution, the right of the people to keep and bear arms. We are a non-partisan group; our only care being, whether people support the right of self-defense and defense of others. Our philosophy is that through responsible use, education, communication, and understanding we can promote a safer environment for Hawaii residents, while reducing crime, and supporting our fundamental constitutional rights. Visit: www.hawaiiccw.com