Virginia Shooting Sports Association's 13th Annual Crush'n Clays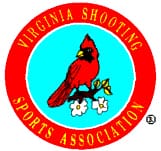 Virginia – -(Ammoland.com)- Thirteen years ago, VSSA began sponsoring what has become the longest-running charity shooting event of its type.
Founder Steve Canale refers to it as the best job that you don't get paid to do.
This year's event will be held on June 11, 2011 at the Arlington-Fairfax IWLA. It is a fun event and well worth attending. The event has sold out the last three years. Below is more information on the event and the important charity it supports.
Heroes Like You Can Help Heroes Like These
by Steve Canale
Everyday heroes don't always make headlines. Most aren't strong, brave or well-known, but these men and women step up to help those less fortunate. You meet them at work, in the grocery store, on the busy street . . . everywhere.
I meet them the 2nd Saturday each June, at Crush'n Clays. These heroes give their time and treasure to benefit the kids of the St. Jude Children's Research Hospital.
Crush'n Clays is the longest running shooting charity event that benefits St. Jude Children's Research Hospital. It is also the longest continuously running shooting charity event in the country. It's success was has been chronicled in the IWLA national magazine, Outdoor America, NRA Club Connection, as well as numerous websites.
To date, we've raised over $230,000. The event wouldn't be possible without the support of Arlington-Fairfax IWLA, the Virginia Shooting Sports Association and our sponsors such as the National Rifle Association, and Dominick Casciano of Atlantic Healthcare.
Let me introduce you to one of the patients this event benefits.
Nathan is just a year old and is an energetic boy who loves running after his brothers and playing outside.
Nathan's mom couldn't seem to get a picture of her baby without capturing a glint of white in his left eye, she thought her camera was malfunctioning. Her pictures kept coming out the same, and she started to wonder if something was wrong with little Nathan's eye. At Nathan's 6-month checkup, she decided to show one of the photographs to his pediatrician. The doctor took one look at the photograph, and his face turned serious. He recommended she take Nathan to specialists right away.
At the family's local hospital, the diagnosis was made: Nathan had bilateral retinoblastoma, a form of eye cancer. Tumors were present in both of Nathan's eyes, and he would need further care. Crushed, Nathan's parents asked the doctor where they should turn for their son's treatment. The doctor was quick to recommend St. Jude Children's Research Hospital. "We can treat it here, but at St. Jude, they're doing research. They have new treatments," she said. "If it was my child, I would go to St. Jude."
The doctor provided a referral, and within a few days, Nathan and his parents were on their way to St. Jude.
At St. Jude, Nathan received a total of 11 rounds of chemotherapy over the course of eight months. He also had laser treatments when, during treatment, his tumors started to grow back. In spring 2009, Nathan completed treatment and was able to have his no-more chemo party. He returns to St. Jude for regular checkups.
Regardless of whether you can attend this year's Crush'n Clays" event, please consider making a contribution.
You make a living from what you get, but you make a life from what you give. Heroes like you can help heroes like these.
Contributions can be made to "Crush'n Clays" and sent to: Virginia Shooting Sports Association, P.O. Box 1258, Orange, VA 22960
Download an Entry Form here.
Download a Sponsor From here.
Above is video of NRANews' coverage of the 2009 event.
---
About:
The Virginia Shooting Sports Association (VSSA) was originally founded as the Virginia State Rifle and Revolver Association in 1938. VSSA is the official state association of the National Rifle Association. VSSA is also closely affiliated with the Civilian Marksmanship Program (CMP), Virginia Outdoor Sports Information Network (VOSIN), National Shooting Sports Foundation (NSSF), Virginia Gun Collectors Association, and the Virginia Wildlife Federation (VWF). Visit: www.myvssa.org