Jews For The Preservation Of Firearms Ownership Announces New Executive Director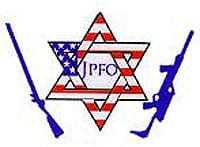 Washington, DC –-(Ammoland.com)- With the passing of Aaron Zelman, not only did American freedom lose a great warrior, but JPFO lost its Founder and Executive Director.
At the proper time, the search began for a new Executive Director.
That person needed to be deeply educated in the gun rights battle, media savvy, politically savvy, and have solid firearms industry contacts.
There was also no doubt whatsoever that our new organizational leader needed to be one hundred percent "hard core no compromise" regarding the Second Amendment and the morality of self defense — just like JPFO.
We have found that person in Charles Heller of Tucson Arizona. Over the past month or so, as JPFO's Rabbinic Director, I have worked with Charles on all of our JPFO projects.
Charles and I are of one mind with regard to JPFO's course and strategies. Charles is a patriot, a true believer in American freedom, and a visionary of America's great potential. I am proud to be working shoulder to shoulder with him at Jews for the Preservation of Firearms Ownership. We stand together in the fight for your freedom!
Please join me in welcoming our new Executive Director, Charles Heller, and offering your blessings of success in his new role – www.jpfo.org/articles-assd02/heller-intro.htm
As always, thank you for your support. Shalom, Rabbi Dovid Bendory, Rabbinic Director, JPFO
About:
Jews For The Preservation Of Firearms Ownership Mission is to destroy "gun control" and to encourage Americans to understand and defend all of the Bill of Rights for everyone. Those are the twin goals of Wisconsin-based Jews for the Preservation of Firearms Ownership (JPFO). Founded by Jews and initially aimed at educating the Jewish community about the historical evils that Jews have suffered when they have been disarmed, JPFO has always welcomed persons of all religious beliefs who share a common goal of opposing and reversing victim disarmament policies while advancing liberty for all.
JPFO is a non-profit tax-exempt educational civil rights organization, not a lobby. JPFO's products and programs reach out to as many segments of the American people as possible, using bold tactics without compromise on fundamental principles. Visit www.JPFO.org – Copyright JPFO 2011