NRA Announces 2011 Youth Education Summit Participants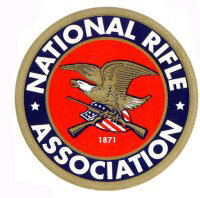 FAIRFAX, Va. –-(Ammoland.com)- The National Rifle Association is pleased to announce the selection of 45 students for the 2011 Youth Education Summit (Y.E.S.), a seven-day, expense-paid educational experience in Washington, D.C.
While in the nation's capital, rising high school juniors and seniors will learn the significance of the U.S. Constitution, the Bill of Rights and the importance of being an active citizen.
Over the course of a week, students will tour the U.S. Capitol, the National Archives Museum, Quantico Marine Corps Base, the NRA National Firearms Museum, and many of the memorials and monuments in Washington, D.C. New on this year's itinerary is a stop at Hillsdale College's Center for Constitutional Studies & Citizenship where students will take part in Constitutional debates and hear from Center Director David J. Bobb.
Students have the opportunity to compete for up to $10,000 in college scholarships, awarded to those who excel during the week's activities, including individual speeches and debates. Students will also compete for up to $20,000 in scholarships after they attend Y.E.S. Each participant has eight months to develop a portfolio describing how he or she promoted NRA programs, such as the Eddie Eagle GunSafe® program, in the participant's community.
The students listed below were selected from hundreds of qualified applicants from across the country. Each was required to complete an extensive application, which included submission of an essay about the Second Amendment, a personal statement, transcripts and three personal recommendations.
2011 Y.E.S. Participants
Rebekah Abel – Johnstown, OH
Justin-Ryan Abueg – San Ramon, CA
Margaret Aller – Lakeside, AZ
Sarah Barton – Cynthiana, KY
Leah Batty – Macomb, MI
Miles Bewley – Tulsa, OK
Cecilly Brannan – Rawlins, WY
Nainisha Chintalapudi – Cary, NC
Sarah Cox – Southern Pines, NC
Patrick Coyle – Ansonia, CT
Jamie Crandal- Reno, NV
Kari DeMicco – Rivesville, WV
Jessica Esplin – Billings, MT
Matthew Farner – Corrales, NM
Brian Gift – Gilbert, AZ
Jarred Gillie – Houston, TX
Patrick Gower – Centerton, AR
Zane Haase – Lemmon, SD
Brett Jackson – American Fork, UT
Alex Klaich – Grand Junction, CO
Amanda Krpan – Alachua, FL
Emily Leist – Benton City, WA
Jamie Lockhart – Signal Mountain, TN
Azalea Lopez – Rockaway Beach, OR
Lucas Lowry – Shawnee, KS
AmyGrace Maynard – Portland, OR
Theodore Mikrut – Maple Park, IL
Colby Miller – Medford, NJ
Cassandra Nufable – Los Angeles, CA
Ashley Olsen – Shippensburg, PA
Anna Parker – Merrimack, NH
Alex Pearce – Red House, VA
Zelphia Peterson – Rosemount, MN
Alexandra Pixton – Pocatello, ID
Jacob Power – Middleten, WI
Tristan Prejean – Clear Spring, MD
Sean Rea – Coppell, TX
Tyler Rea – Coppell, TX
Kaley Read – Ridgecrest, CA
Trey Richardson – Florence, AL
Matt Stahlnecker – Cogan Station, PA
Heather Swearingin – Pittsburg, MO
Daniel Wendt – Denham Springs, LA
Barrett Young – Anchorage, AK
Andrew Zobel – Shelbyville, IN
The National Rifle Association launched the Youth Education Summit in 1996 in an effort to encourage America's youth to become active and knowledgeable citizens at both the national and local levels.
The NRA Foundation provides all funding for the program through monies raised by Friends of NRA events. Friends of NRA is a grassroots, fund-raising program organized by local volunteers. Since the program's inception in 1993, Friends of NRA has funded thousands of local projects that include youth education efforts, firearm training, and conservation projects.
Learn more about the Youth Education Summit, visit their website at www.friendsofnra.org/yes or email [email protected]
About:
Established in 1871, the National Rifle Association is America's oldest civil rights and sportsmen's group. Four million members strong, NRA continues its mission to uphold Second Amendment rights and to advocate enforcement of existing laws against violent offenders to reduce crime. The Association remains the nation's leader in firearm education and training for law-abiding gun owners, law enforcement and the military. Visit: www.nra.org