Bushmaster Sighting In For 2011 Camp Perry National Matches & Annual Bushmaster Cup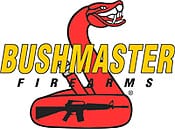 Madison, NC –-(Ammoland.com)- Bushmaster Firearms is heading to Ohio this summer to support our customers and shooters at the 2011 Camp Perry National Matches.
Bushmaster is pleased to again sponsor the NRA Whistler Boy Jr. Competition, and present our 5th Annual Bushmaster Cup.
Visitors to Camp Perry will want to take advantage of the great match discounts being offered on Bushmaster rifles, carbines, accessories and lower receivers.
Bushmaster will be located in the center of Commercial Row building #1022A. Come join our factory representatives and the pro-staff from July 29th thru August 12th as we enjoy the traditional "World Series of the Shooting Sports."
The air conditioner will be running and we are looking forward to seeing you there!
About Bushmaster Firearms International
Bushmaster Firearms International, LLC (BFI) is the leading supplier of AR15/M16 type rifles in the United States for Law Enforcement, security and private consumer use. Headquartered in Ilion, NY, BFI supplies aluminum and advanced carbon fiber-based rifle platforms in calibers ranging from 5.56mm/223 to 50BMG. These and associated accessories manufactured by BFI meet the tactical rifle needs of US customers as well as Military, Law Enforcement and Security clients from over 50 countries worldwide. Visit our web site at www.bushmaster.com.