Glock Makes Significant Donation To Second Amendment Foundation
BELLEVUE, WA -(Ammoland.com)-  The Second Amendment Foundation today announced that Glock, Inc. has donated and pledged significant financial support to SAF's on-going litigation efforts in defense of firearms civil rights.
SAF founder and Executive Vice President Alan M. Gottlieb made the announcement, noting that Glock has now become the largest corporate contributor to the foundation, in recognition of the important legal efforts SAF has mounted and will continue to pursue.
"I want to publicly and personally thank the management and ownership at Glock," Gottlieb said, "and all Glock employees who have made this possible. Specifically, I want to thank Glock Vice President Josh Dorsey and General Counsel Carlos Guevara for their involvement and for making this happen.
"SAF's victory in McDonald v. Chicago has made all of this litigation against onerous state laws and municipal ordinances possible," he continued, "and it is imperative that we continue and expand our legal challenges with the greatest possible speed.
"Glock's generous support comes at a critical time," Gottlieb added. "Most of our members and supporters make contributions in the $10 to $25 range, and Glock will be providing significant additional support in our efforts to win back firearms freedoms one lawsuit at a time."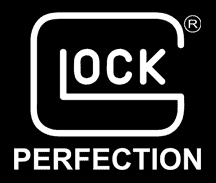 Gottlieb urged SAF supporters and all Americans who are concerned about their firearms freedoms to support Glock and other companies that support their Second Amendment rights.
"There are times in the history of any movement, and in the lives of every person, when it is important to stand up and be counted," Gottlieb said. "Glock has stepped up to the plate when it really does count, and we will be eternally grateful for their generosity and their unwavering dedication to the Second Amendment."
About:
The Second Amendment Foundation (www.saf.org) is the nation's oldest and largest tax-exempt education, research, publishing and legal action group focusing on the Constitutional right and heritage to privately own and possess firearms. Founded in 1974, The Foundation has grown to more than 650,000 members and supporters and conducts many programs designed to better inform the public about the consequences of gun control. In addition to the landmark McDonald v. Chicago Supreme Court Case, SAF has previously funded successful firearms-related suits against the cities of Los Angeles; New Haven, CT; New Orleans; Chicago and San Francisco on behalf of American gun owners, a lawsuit against the cities suing gun makers and numerous amicus briefs holding the Second Amendment as an individual right.