Team Smith & Wesson's Miculek Wins World Speed Shooting Revolver Title.. Again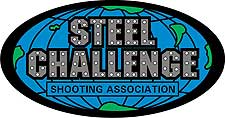 PIRU, Calif. –-(Ammoland.com)- Team Smith & Wesson's Jerry Miculek of Princeton, La. claimed the Open Revolver title at the Steel Challenge World Speed Shooting Championships in Piru, Calif., winning all eight stages and finishing with a time of 89.70 seconds.
Miculek, who is almost universally considered the greatest revolver shooter of all time, placed seventh, with his revolver, among all shooters in all divisions.
"There is nobody on the planet like Jerry. He's the only shooter at the Steel Challenge that can compete with a revolver head-to-head against those shooting semi-auto race guns. So it's no surprise that he is once again our Open Revolver champion," said Mike Dalton, match director and one of the co-founders of the Steel Challenge.
Frank Bray of West Hill, Calif. finished more than 12 seconds behind Miculek with a time of 101.81 seconds. Third place went to Mario Siemeling of the Netherlands who finished in 104.69 seconds.
Eric Leach of Los Osos, Calif. claimed fourth with 107.67 while Mark Itzstein of Little Elm, Texas finished fifth with 108.68 seconds.
Celebrating its 30th anniversary this year, the Steel Challenge World Speed Shooting Championships has served as the unofficial proving ground for the latest shooting equipment and determined who within the shooting sports community is truly the fastest of the fast.
For more information on the Steel Challenge Shooting Association visit www.SteelChallenge.com, follow @SteelChallenge on Twitter, find Steel Challenge on Facebook (facebook.com/SteelChallenge) or visit the Steel Challenge blog (www.steelchallenge.posterous.com/).