Camerons Custom's Garcia Tops USPSA Area 4 Open Race Shoot-Out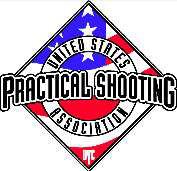 BURLINGTON, Wash. –-(Ammoland.com)- With five stage wins, Camerons Custom Guns' Eddie Garcia of Mesa, Ariz. took an early lead in the Open division contest at the U.S. Practical Shooting Association's Area 4 Handgun Championship in Wichita Falls, Texas, and held on to take the title with a final score of 1434.1737.
Finishing 46 points out of first, Team Limcat's Tanner Larsson of Reno, Nev. took second place with 1387.5980, while Team Rudy Project's Edwin Garcia of Pearland, Texas finished third with 1361.6795 points.
"Eddie had a great match with strong, standout performances on several stages that set him up to take the 2011 Open title," said Phil Strader, the USPSA Area 4 director.
Rounding out the top five were Ridge Miguez of New Iberia, La. in fourth with two stage wins and 1355.9777 points, and Nick Neel of Plano, Texas in fifth with 1349.4219.
Elsewhere within the division, Team Limcat's Athena Lee of Katy, Texas placed 15th overall to win the Women's Open division title with 10 stage wins and 1263.8376 points. Frank Koch won the Senior Open title and finished 22nd overall with 189.3866, while Bob Parker finished as the top super senior with 895.0570 points.
To learn more about practical shooting, or join the 20,000 members of USPSA in the most dynamic and fast-paced shooting sport around, visit www.USPSA.org, follow @USPSA_Shooting on Twitter, like USPSA on Facebook (www.facebook.com/USPracticalShootingAssn) or read the Practical Shooting blog (http://practicalshooting.posterous.com).