Cleveland Heights, Ohio Repeals illegal Gun laws When Faced with Losing Lawsuit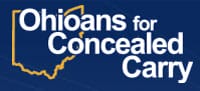 Ohio –-(Ammoland.com)- Wednesday night the City of Cleveland Heights repealed their illegal laws. Earlier, they took down the illegal gun signs posted at their parks. They did this after:
Being advised by Ohioans for Concealed Carry in writing dating back to 2008
A member of their council acknowledged the problem and committed to fix it (in 2008) with the law director – but nothing ever came of those promises.
Representatives of Ohioans For Concealed Carry called them and were basically ignored and hung up on.
Co-plaintiff and resident Phillip Mulivor repeatedly approached a member of council to address the issue and was told it would be resolved – but no legislation was ever introduced.
Random members of the OFCC Discussion Forums were ignored, repeatedly, when they wrote emails to the City of
Cleveland Heights about the issue – the city clearly had no intention of complying with the law until:
Ohioans For Concealed Carry finally filed a lawsuit against the City of Cleveland Heights
The Law Director now claims we sued due to zeal – he was too busy to repeal illegal laws and take down illegal signs, and we apparently should have been more aggressive when he hung up on us.
Maybe if we just called back?
If that wasn't enough, the City of Cleveland Heights has now filed a motion to dismiss the lawsuit we brought against them in light of the fact that they decided to take down the signs and repeal their laws JUST LAST NIGHT.
Does the City of Cleveland Heights drop charges against people who suddenly come into compliance with building code violations? With people who continually ignore the city about issues related to the law? Does the City of Cleveland Heights drop speeding tickets if the driver slows down AFTER the speeding ticket is issued?
Of course not. Ohioans For Concealed Carry was forced to file a lawsuit against a City that felt they could simply ignore us and we would go away. Now they want to drop the lawsuit instead of answering the charges against them and paying attorneys fees in litigation that they forced us to file against them.
Is the act of taking down signs and repealing laws following a lawsuit not admission of guilt?
We need your help to defend your rights and send a message to other Ohio cities that this is unacceptable and will not be tolerated. We will not allow the City of Cleveland Heights to try to play the Campbell, Ohio game and attempt to dismiss this lawsuit. Please consider a donation today online to help us fund the attorneys who are fighting this lawsuit in Cleveland Heights.
We deserve a court order ruling the Cleveland Heights violated Ohio Law. We deserve a court order permanently prohibiting Cleveland Heights from enacting further gun laws, and we are lawfully entitled to all attorneys costs paid by the City of Cleveland Heights, Ohio.
About:
Ohioans for Concealed Carry, founded in 1999, is a grassroots political activist organization. When founded, the primary goal of OFCC was getting concealed carry passed into law in Ohio. With that accomplished, our mission became to refine the concealed carry law and to expand and preserve the rights of all gun owners in Ohio. Visit: Ohioccw.org