Live Streaming Video from the 26th Annual Gun Rights Policy Conference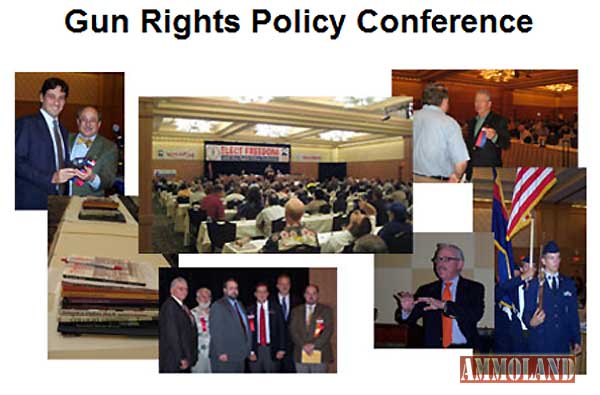 South Bend, IN –-(Ammoland.com)- Gun Rights Radio Network has received permission from the Second Amendment Foundation to live stream video for the first time from a Gun Rights Policy Conference.
This year's conference is located at the Hyatt Regency O'Hare hotel in Rosemont Illinois a suburb of Chicago.
Starting Saturday, September 24 at approximately 8:15 AM we will start streaming the conference live through several free services.
We will continue to stream on Sunday, September 25 and we will try to stream as much as we can.
The amount of streaming we will be able to do will depend totally on the Internet connection that will be available to us.
You will find the live stream on GRRN live page at https://gunrightsradio.com/live
About:
Mark Vanderberg created the Gun Rights Radio Network (GRRN) to host those independent voices among the pro-gun owners' rights community. Since its founding in early 2008, the group has expanded to some 18 regular podcasts. Podcasts are like radio shows that are held in archives and can be downloaded at listeners' convenience. Visit: www.gunrightsradio.com