MouseGuns.com's Marshall Carlisle St. John Passes
Longtime Pastor Of Wayside Presbyterian Church & Popular Gun Blogger of Mouseguns website will be missed.
Signal Mountain, TN –-(Ammoland.com)- Dr. Marshall Carlisle St. John, 63, of Signal Mountain, died on Friday, September 2, 2011, at a local hospital.
He was born September 23, 1947, in Marshalltown, Ia., the first of four children, to Virgil and the late Betty St. John.
Marshall was a National Merit Scholar at Mason City High School in Mason City, Ia. He chose to use his gifts as a servant of the Lord.
He graduated from Moody Bible Institute in Chicago, Il. He obtained a Masters of Divinity at Faith Theological Seminary in Elkins Park, Pennsylvania in 1975. In 1987, he earned a Doctorate of Ministry from Covenant Theological Seminary in St. Louis, Mo.
Marshall was the pastor for the Bible Presbyterian Church of Concord, N.C., from 1976 – 1989. In August of 1989, he was called to be the minister at Wayside Presbyterian Church on Signal Mountain, a position he cherished until the day illness forced him into early retirement in June, 2011. He was appointed as Wayside's Pastor Emeritus shortly thereafter.
In addition to his ministry, Pastor St. John also served the Lord through his love of classical music as a professional cellist. He was a former member of the Chattanooga Symphony and Opera, and was an alternate cellist in the CSO at the time of his passing.
He had many hobbies and loved his friends, family, and God.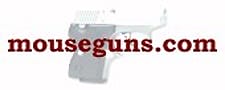 The family would like to thank Dr. Larry Schlabach, his staff, and the nurses and caregivers on the seventh floor of Erlanger Hospital who cared for Pastor St. John over the past few weeks.
Marshall was preceded in death by his mother, Betty St. John, and his sister, Leslie Jasperson, both of Le Grande, Ia.
He is survived by his wife of 38 years, Grace St. John; father, Virgil St. John, Le Grande, Ia.; daughter, Rebekah (Sloan) Rogers; son, David St. John; sister, Regan Kohls, Le Grande, Ia.; sister, Martha (Ed) Collins, Colby, Ks.; granddaughters, Elizabeth and Katherine Rogers.
Visitation will be held at Chattanooga Funeral Home, 5401 Highway 153, Hixson, Tn., on Monday, September 5, from 5-8 p.m.
Funeral services will be held at Signal Mountain Presbyterian Church, 612 James Boulevard, Signal Mountain, Tn., on Tuesday, September 6, at 2 p.m. with Pastors Gary Phillips and Travis Hutchinson officiating.
A private graveside ceremony will be held on Wednesday, September 7.
In lieu of gifts or flowers, the family requests donations be made to Wayside World Missions, 2502 Fairmount Pike, Signal Mountain, Tn. 37377, or to the Chattanooga Symphony and Opera, 701 Broad Street – Tivoli Center, Chattanooga, Tn. 37402.
Arrangements are by the North Chapel of Chattanooga Funeral Home, Crematory and Florist, 5401 Highway 153, Hixson, Tn. 37343.
Please share your thoughts and memories at www.chattanooganorthchapel.com.