California Governor Ignores Sportsmen and Gun Owners, Signs Gun Registration Bill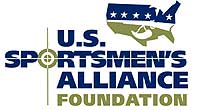 Columbus, OH –-(Ammoland.com)- Despite an outpouring of phone calls from sportsmen, Governor Jerry Brown signed into law a new gun registry bill that will require sportsmen to register all of their firearm purchases and transfers with the state.
The bill, Assembly Bill 809, applies the state's current handgun registration requirements to all firearms, including rifles and shotguns commonly used by sportsmen for hunting and recreational shooting.
Sportsmen will now have to provide the state a laundry list of personal information anytime they buy or transfer a firearm. The information includes their name, address, place of birth, telephone number, and occupation as well as a detailed description of the handgun and the gun's serial number.
The Governor's official signing message accompanying his signature on the bill states that "[s]ince the state already retains handgun purchaser information, I see no reason why the state should not also retain information pertaining to the sales of long guns."
"Governor Brown's reasoning for signing the bill is absurd," said Jeremy Rine, U.S. Sportsmen's Alliance associate director of state services.

"He is essentially telling sportsmen that since the state has already taken away some of your gun rights it is ok to take away more. Sportsmen should contact the Governor and tell them how disappointed they are that he signed this unnecessary bill. They certainly should also remember how their elected officials voted on this bill when they go to the polls in the future."
About:
The U.S. Sportsmen's Alliance is a national association of sportsmen and sportsmen's organizations that protects the rights of hunters, anglers and trappers in the courts, legislatures, at the ballot, in Congress and through public education programs. Visit www.ussportsmen.org.