A Lifetime Collection of Everything Civil War
by Kevin Hogan, Auctioneer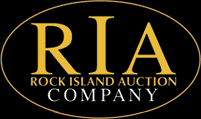 Moline, IL –-(Ammoland.com)- If you are a collector of anything Civil War then Rock Island Auction Company's December 2nd, 3rd, and 4th Premiere firearms auction is a must participate.
This December's sale will feature the most comprehensive antique American arms to be offered at auction this year and will be spearheaded by the following incredible Civil War collection.
This grouping comes from 40+ years of collecting. It has been a true pleasure working and learning from this consignor/collector whose knowledge and passion literally jump off the pages of our auction catalog. It is not only the finest collection of Civil War carbines but also the most complete with the rarest and most desirable configurations, variations as well as incredible high condition.
When we had the privilege of stepping into his "gun room", and I will use that term loosely because of the tremendous memorabilia and accessories that were also present (more on that later), we were awe-struck by the history the room held. It would be an understatement so say that this collector had an "eye"; as he told us "I bought what I loved, and I bought the best that I could find".
Rock Island Auction Company is not only extremely proud to offer this collection to the world, but is also grateful for the opportunity to sell the best! To give you a small idea of the scope of this incredible collection: 70 Civil War carbines including the finest known Sharps Model 1855 British Contract Carbine, an exceptional and rare Greene Breech Loading Carbine, a historical Sharps John Brown Model 1853 Percussion Carbine, the complete evolution of the Hall carbine as well as the complete evolution of the Jenks Mule Ear carbine.
There are also three Martially Marked Henry Rifles, four Martially Marked Colt 1860 Army Revolvers, and OVER 10 Volcanic arms including two carbines! Simply amazing.
Now onto the memorabilia…the Civil War memorabilia speaks volumes to a wide scope of rare and desirable items that this collector was able to amass. It includes three variations of the rare and highly desirable Blakeslee Patent Spencer Carbine Cartridge Boxes including the 13 tube "infantry" model. The finest original box of New Haven Arms Co. Henry Cartridges we have ever offered along with 30 plus boxes of rare and desirable antique ammunition. And finally the true Civil War collector will not be let down with the offering of these historic and important signatures from the following Civil War Generals: Robert E. Lee, Ulysses S. Grant, George Meade, J.E.B. Stuart, George Armstrong Custer, and George Pickett.
It is these types of collections that are genuinely inspiring and make work not feel like work at all. It is an honor and a pleasure when a collector entrusts their collection to you and lets you into their home and gun room to share their passion of collecting with you. The discussions of history and the stories of their pursuit in acquiring over the years are invigorating.
If you are lucky a relationship is established based on a common theme of appreciation, understanding and trust. One that you hope carries far beyond the auction process.
Click here to view this great collection
About:
Rock Island Auction Company has been solely owned and operated by Patrick Hogan. This company was conceived on the idea that both the sellers and buyers should be completely informed and provided a professional venue for a true auction. After working with two other auction companies, Mr. Hogan began Rock Island Auction in 1993. Rock Island Auction Company has grown to be one of the top firearms auction houses in the nation. Under Mr. Hogan's guidance the company has experienced growth each and every year; and he is the first to say it is his staff's hard work and determination that have yielded such results. Visit: www.rockislandauction.com