Report Anti-Gun Businesses – Exposing & Boycotting Criminal Safe Zones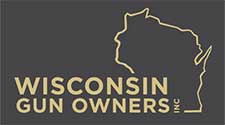 Wisconsin –-(Ammoland.com)- The WGO Don't Buy List is a Citizen Watch-list exposing Wisconsin businesses that post No Concealed Weapons signs – businesses disrespectful of the rights of their customers.
George Webb's: Official Criminal Safe Zone These businesses simply can't afford to alienate pro-gun people in a state like Wisconsin where there are so many gun owners, but they are posting these outrageous signs nonetheless because they don't anticipate the loss of any substantial revenue.
With your help, this program aims to change that.
Download the current (11/09/11) Don't Buy List in .PDF digital format. Businesses that have been reported are listed in alphabetical order by city.
As of today's date, there are roughly 50 businesses on the list, but we know there are many more out there across the state. That's why we need your help to report offenders.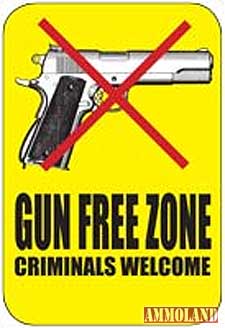 No CCW Signs: = Segregation, Bigotry and Ignorance
These anti-gun, anti-concealed carry businesses will be notified that they have been added to the Don't Buy List and given an opportunity to remove the signs. If the signs come down, they will be promptly removed from the list.
The Don't Buy List will be distributed at gun shows, through the mail, the Internet, sportsman's clubs, frankly anywhere and everywhere.
We are asking Wisconsin gun owners to do three things:
Report all businesses posting no CCW signs using this form. This will give other permit holders a "heads up."
Inform these businesses that they have lost your business until the signs come down and they begin to respect the Bill of Rights. Take your business to the competition!
Make a financial contribution to support this program. The more resources WGO can commit to this program, the wider we can distribute this list and the greater impact we'll have. Donate
Thanks for your vigilance and support.
Report Wisconsin Anti-Gun Businesses Now
About:
WGO works for grassroots gun owners, not politicians. While many gun lobbies fight for "reasonable gun control," WGO sets a higher standard: Defining the terrain of pro-gun political battle. Sure, many groups claim they're "pro-gun" – all the while they provide cover for anti-gun deals cut by politicians – but only WGO truly informs gun owners, remaining committed to a 100% pro-gun position. We oppose all gun control – regardless of the political party – and work tirelessly to restore the Second Amendment. Visit www.wisconsingunowners.org