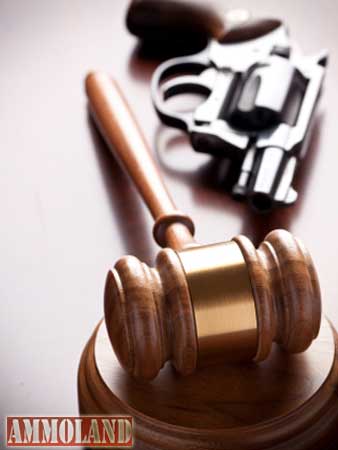 McALLEN, Texas –-(Ammoland.com)- Lying to buy almost two dozen firearms destined for Mexico has netted a Pharr, Texas, man a prison term, United States Attorney Kenneth Magidson announced today.
Jesus Rodriguez, 26, of Pharr, was sentenced today by Chief United States District Judge Ricardo Hinojosa to 40 months imprisonment to be followed by a two-year-term of supervised release. Rodriguez was convicted after pleading guilty on April 12, 2011, of lying on the Bureau of Alcohol, Tobacco, Firearms and Explosives (ATF) Form 4473 when he acquired 20 firearms.
ATF agents initiated an investigation upon receiving information that Rodriguez appeared to be "straw" purchasing a firearm in November 2008. ATF agents subsequently learned that Rodriquez had purchased additional firearms and interviewed Rodriguez who admitted he had lied on the ATF forms when he purchased the firearms and stated the firearms were for him. Rodriguez admitted to forcing his wife to purchase firearms and stated he knew the firearms were destined for Mexico. Rodriguez purchased a total of 20 firearms over a seven-month period beginning November 2008. In handing down today's sentence, Judge Hinojosa considered all of the firearms unlawfully purchased by Rodriguez.
Rodriguez has been in custody where he will remain pending transfer to a Bureau of Prisons facility where he will serve his sentence. As a convicted felon, Rodriguez will be prohibited from even possessing a firearm or ammunition.
The prosecution of Lopez is part of Project Safe Neighborhoods, an ongoing gun violence reduction initiative of the Department of Justice, which partners federal, state and local law enforcement agencies nationwide to engage in a unified effort to prosecute individuals who possess firearms or ammunition in violation of federal law.
The case was investigated by the ATF and prosecuted by Assistant United States Attorney Steven Schammel.
---
About the ATF:
ATF is the federal agency with jurisdiction for investigating firearms crimes and regulating the firearms industry. More information on ATF can be found at www.atf.gov.