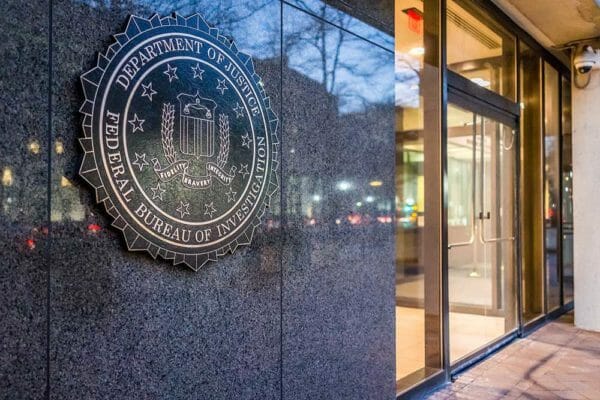 USA –-(Ammoland.com)- The House Committee on Oversight and Government Reform has released three important documents in preparation for today's hearing when Attorney General Eric Holder will be called to testify on his role, and those of other Department of Justice officials in the Fast and Furious "gunwalking" debacle.
"When this investigation began, the Department of Justice took the position that allegations by whistleblowers about reckless tactics and decision making in this operation were false," Committee Chairman Darrell Issa wrote in his preview statement for the hearings. "Late last year, after months of investigation, the Justice Department finally acknowledged the allegations were true. Fast and Furious was both reckless and flawed."
Left unsaid is whether Issa believes the role of Justice was criminally reckless and flawed, although the decision by Patrick Cunningham, Chief of the Criminal Division in the U.S. Attorney's Office for the District of Arizona, to plead the Fifth Amendment shows involved officials at Justice fear their roles will be scrutinized in that light.
Citing lack of cooperation by Holder's DOJ to be forthcoming in assisting the investigation, Issa lists specific examples:
The Justice Department has delivered fewer than 8% of the 80,000 documents we know it has identified as being related to this flawed operation.
It has refused to allow investigators access to numerous witnesses who participated in the operation – one witness, after being served with a subpoena, invoked his Fifth Amendment right to protection against self-incrimination rather than answer questions.
Justice Department now asserts that many documents pertaining to internal discussions and decision making about its response to Operation Fast and Furious are off-limits to investigators.
To provide a visual aid to illustrate the lack of candor and completeness, the Committee released a graphic diagram late Tuesday afternoon, stating in their cover email:
Over the past year, Congressional investigators and the American people have been denied access to:

92% of documents related to Fast and Furious.
66% of subpoenaed document categories related to Fast and Furious.
48 accounts from Justice Department officials involved in Fast and  Furious.
See the sidebar photo for this chart. It's interesting how much Justice has shared with the Office of Inspector General yet not with the Committee, particularly in light of serious questions that have been raised about the level of true independence the OIG has exhibited to date.
Additionally, the Committee has made public a memorandum to its Republican members, regarding "Main Justice: Extensive Involvement in Operation Fast and Furious" that " provides supplemental information detailing Main Justice's involvement in Operation Fast and Furious." (Click here to read the memorandum.)
Among the "key issues":
"The Fast and Furious Investigation Failed in its Goal"—which was ostensibly to identify "ringleaders and two cartel associates" smuggling straw-purchased guns to Mexico, yet "federal law enforcement officials had identified this ringleader as early as December 2009" and the DOJ already knew who the associates were in December 2009 from Drug Enforcement Agency call logs. In fact:
[T]the FBI designated these two cartel associates as national security assets.In exchange for one individual's guilty plea to a minor count of "Alien in Possession of a Firearm," both became FBI informants and are now considered to be unindictable.
Additionally, "[b]y December 18, 2009, the case that became Fast and Furious had expanded to include 15 interconnected straw purchasers known to have purchased 500 firearms.These guns had a 'time-to-crime'…of as little as one day…Such data illustrates that ATF was fully aware that the guns being regularly purchased by the straw buyers – transactions which ATF allowed to proceed – were flowing to violent criminals."
"Main Justice Should Have Known Key Investigative Details," the memorandum continues. "In early September 2009, ATF and the Criminal Division began discussions 'to talk about ways CRM [Criminal Division] and ATF can coordinate on gun trafficking and gang-related initiatives.'Early on in these discussions, Lanny Breuer, Assistant Attorney General for the Criminal Division, sent a Criminal Division prosecutor to Arizona to help the U.S. Attorney's Office there to prosecute ATF cases."
While the Criminal Division had authorized seven federal wiretaps, "[n]o one in ATF leadership admitted to reading the Wiretap Affidavits. Similarly, political appointees at Main Justice denied reviewing the Wiretap Affidavits, despite being responsible for reading them in order to approve the Wiretap Authorization."
Top Justice officials showed a remarkable lack of assuming responsibility for doing their jobs and maintaining awareness of operations reporting to them. It is shown that Deputy Assistant Attorney General Jason Weinstein of the Criminal Division "knew about illegal activity yet failed to stop it."
Continued stonewalling by Justice is also cited, and its refusal to provide any documents dated after February 4, 2011, or allow its witnesses to answer "any questions that pertain to the post-February 4, 2011 period" is also called "unacceptable," particularly as that is the date "[t]he Department provided Congress undeniably false information," and "[j]ust last week the Department provided a document showing that [Assistant Attorney General] Lanny Breuer was advocating gunwalking on February 4, 2011."
Also of concern: Everyone pointing fingers at everyone else.
The Phoenix Filed Division cited Justice Department initiatives "as one of the reasons Fast and Furious came into being."
Gary Grindler, the Acting Deputy Attorney General during Fast and Furious during much of 201, and currently Eric Holder's Chief of Staff, professed an astonishing level of unawareness for what was happening in his area of responsibility, blaming his direct reports for not keeping him informed,. He maintains that he has been continually in the dark about what happened to this day.
Weinstein says he relied on "repeated assurances…from the then current leadership of the U.S. Attorney's Office," and "went on to hold federal officials in Arizona responsible." While he says he was very upset upon learning about gunwalking in Wide Receiver," the Committee notes:
[H]e never put these serious misgivings in writing. Indeed, not a single e-mail produced by the Justice Department to Congress corroborates his professed outrage. Instead, the congressional inquiry has found only one instance in which he communicated his disapproval – a single meeting with ATF Assistant Director Hoover, after which he considered the matter closed.
Additionally, "Weinstein placed blame for Fast and Furious on ATF's Phoenix Field Division – specifically SAC William Newell."
The role of former U.S. Attorney for the District of Arizona Dennis Burke is also explored. While Eric Holder responded to concerns expressed by Sen. Chuck Grassley about retaliation against whistleblowers "by implying that that the Justice Department had held someone accountable for the leak of a document about one of the whistleblowers in Fast and Furious…that person turned out to be…Burke—who had already resigned of his own accord" months earlier. Burke's explanation about why he leaked a document pertaining to this by having a friend hand-deliver it to a reporter strains credulity, and does nothing to explain "why he had the document in the first place," and why the Justice Department "was providing documents to the very individuals who are under investigation by Congress."
It will be interesting to hear how the Attorney General addresses these concerns, and whatever else is raised, in his appearance today beginning at 9:00 am in the Rayburn House Office Building.
Click here to watch the proceedings.
---
About David Codrea

David Codrea is a long-time gun rights advocate who defiantly challenges the folly of citizen disarmament. He is a field editor for GUNS Magazine, and a blogger at The War on Guns: Notes from the Resistance. Read more at www.DavidCodrea.com.