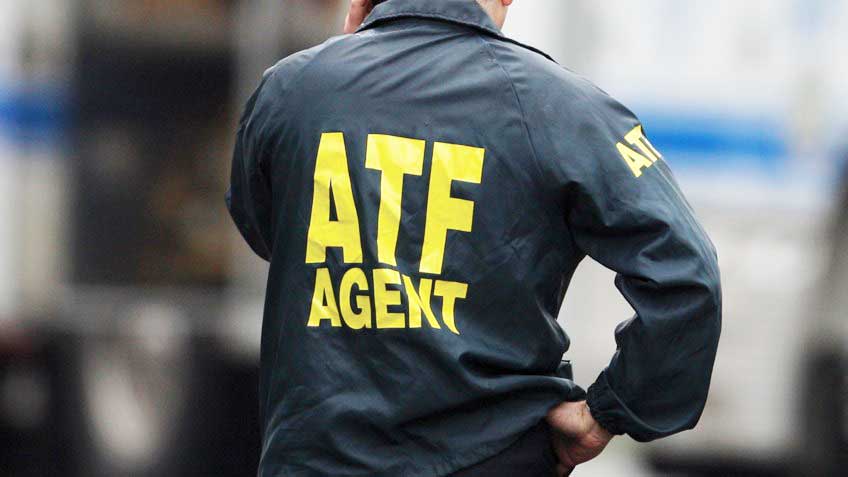 USA –-(Ammoland.com)- From his hospital bed in Birmingham, Ala., Mike Vanderboegh of Sipsey Street Irregulars has obtained a copy of the Department of Justice Report of Investigation of the incident where an ATF agent let a surveilled suspect with prior arrests go, after giving him a $10 bill with her phone number written on it in exchange for his pledge that he'd lead her to bigger fish.
"During the inspection, a Border Patrol Agent assisting the CBPOs [Customs and Border Protection Officers] performed Treasury Enforcement Communication Systems (TECS) subject queries on the subjects which disclosed CELlS-ACOSTA was under investigation for firearms trafficking," the ROI detailing events of May 29, 2010, reveals.
It's significant, because the report was prepared by Special Agent Hope McAllister, reviewed by then-Group VII Supervisor David Voth and then- Phoenix Field Division Special Agent in Charge William Newell, and concerns the border stop of Operation Fast and Furious suspect Manuel Celis-Acosta, who was let go with the stated excuse that he had promised to help identify cartel gun buyers. Over the weekend, Gun Rights Examiner posted a copy of Celis-Acosta's arrest report by the Phoenix Police Department from the month before, another instance where he was inexplicably released without charges.
The ROI shows Celis-Acosta "recanted some of the details" he gave investigators when asked if he knew about "an AK type high capacity drum magazine loaded with 74 rounds of 7.62 ammunition underneath the spare tire in the truck."  It also shows an affiliation with one CHENDI, legal name Claudio Badilla-Jaimes, a Hispanic male originally from Sonora, Mexico, identified by DEA as a "large scale marijuana and multikilogram cocaine trafficker operating out of the Phoenix metropolitan area," and per Celis-Acosta, a rich cartel member with law enforcement-type emergency lights on his truck who once chewed out Mexican police for stopping his son, asking why he was paying them.
Another significant piece of information contained in the report, yet so far largely unexplored by major media: The participation in the contact interview with Celis-Acosta by Immigration and Customs Enforcement (ICE) Special Agent Layne France, a person first called to the attention of Gun Rights Examiner readers following revelation of a February 3, 2011 letter from ATF Agent Gary Styer that supported allegations by whistleblowing Agent John Dodson and refuted since-withdrawn denials of "gunwalking" by Assistant Attorney General Ronald Weich.
"[The participation of SA France] provides direct documentary evidence of group participation outside of Justice, in this case Homeland Security," this correspondent wrote, "and should provide an entirely new avenue to explore in terms of authorizations, reports and memos/communications."
The problem with that expectation was, most major media have no intention of exploring any avenue that leads to Washington. It tells us all we need to know that a severely ill man in chronic pain, trying to recover from life-threatening surgery and its complications, including a massive infection, is doing more from his bed in ICU as he drifts in and out of sleep than most of the major "Authorized Journalist" networks and newspapers combined. Remember that the next time some talking point-parroting flack tries to derail the pursuit of truth with snotty comments about paranoid rightwing conspiracy theories and what we really need to save Mexico is a new "assault weapon" ban.
See the sidebar slideshow on the upper left part of this webpage for the ROI. Due to Examiner.com presentation limitations that preclude embedding the actual document, it has been posted from screen captures and you may need to magnify your screen to read small print.
---
About David Codrea

David Codrea is a long-time gun rights advocate who defiantly challenges the folly of citizen disarmament. He is a field editor for GUNS Magazine, and a blogger at The War on Guns: Notes from the Resistance. Read more at www.DavidCodrea.com.