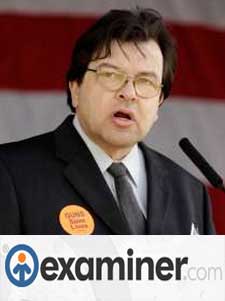 USA –-(Ammoland.com)- House Committee on Oversight and Government Reform Committee Chairman Darrel Issa is "attention-seeking" and "intent on promoting a Constitutional crisis," The Sacramento Bee charges in an editorial published today. Further, the paper's editorial calls the investigation into Fast and Furious "gunwalking" a "sideshow," and says the House of Representatives is "wast[ing] its time" with a contempt of Congress vote against Attorney General Eric Holder for his refusal to comply with a document subpoena.
That The Bee has done pretty much zero original reporting on a government criminal enterprise that's been described as "Watergate with toe tags" is irrelevant. Whether any of the investigative reporters on its payroll have spoken to any whistleblowers in the know about the operation is also a closely guarded secret that, regardless, has no bearing on its mission, which is incontestably to defend the administration at all costs using whatever tools at hand to sway public opinion, that is, to propagandize on behalf of the political machine they hold allegiance to.
Continue reading on Examiner.com http://www.examiner.com/article/apologists-resort-to-talking-point-ridicule-attacks-as-contempt-vote-looms
About David Codrea:
David Codrea is a long-time gun rights advocate who defiantly challenges the folly of citizen disarmament. He is a field editor for GUNS Magazine, and a blogger at The War on Guns: Notes from the Resistance. Read more at www.DavidCodrea.com.