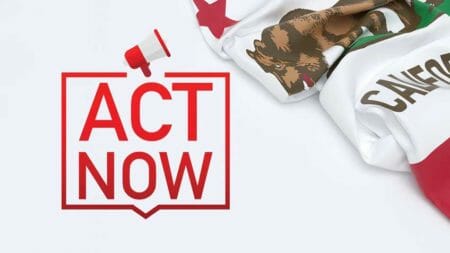 Sacramento, CA –-(Ammoland.com)-Act now to voice your strong OPPOSITION to SB 249!
Call, write, and/or email your assembly member and Senator Yee's office. Contact information is available below.
SB 249 – Ban on Possession of Magazine Release Parts
Bill Author: Senator Leland Yee, D-San Francisco [email protected]
SB 249, introduced by Senator Yee, began its travel through the legislative process this year as an agricultural bill. On May 22, after the time for introduction of new bills had passed, SB 249 was fully gutted and amended into a bill that now proposes to restrict magazine release components in semi-auto firearms. The bill suddenly changed into its new form following a CBS news story focusing on some semi-automatic firearms.
CRPA's concerns regarding SB 249 include the fact that it would make it illegal to possess parts for magazine releases on most semi-auto firearms with detachable magazines. There are hundreds of thousands of firearms that may be impacted by SB 249. These firearms are legally owned by residents. SB 249 could potentially make criminals out of law-abiding citizens.
The bill has been referred from the Assembly Rules Committee to the Assembly Public Safety Committee and will most likely be heard on July 3. CRPA and NRA are working to stop this bill; please use your collective power as a CRPA member to voice your opposition to SB 249 and help to defeat it immediately.
BE PROACTIVE AND GET INVOLVED!
Send your comments on this legislation to your assembly member and Senator Yee's office. And remember that it is just as important to send a letter or e-mail thanking officials when they support gun owners and sportsmen.
Please keep in mind the following when you write:
· State your name and address (phone number optional)
· State that you are a member of CRPA
· Be professional and courteous
· Be concise
· State what the issue is
· State your concerns or your thanks
· State what action you are requesting
OPPOSE SB 249
Please voice your opposition to Senator Yee. Click here to contact Senator Leland Yee or you can e-mail him here [email protected]
Please also voice your opinion to your assembly member. Find the specific address for your legislator here or address your letter to your legislator and mail it to the State Capitol, Sacramento, 94248-0001.
---
About California Rifle and Pistol Association
The California Rifle and Pistol Association "CRPA," founded in 1875, is dedicated to defending the rights of law-abiding citizens to responsibly use firearms for self-defense and the defense of their loved ones, for sport, and for all other legal activities. CRPA is the official state association of the National Rifle Association. A California non-profit association, CRPA is independently directed by its own Board of Directors. CRPA's members include law enforcement officers, prosecutors, professionals, firearm experts, the general public, and loving parents. CRPA has always worked to reduce the criminal misuse of firearms and firearms accidents, while actively promoting and organizing the competitive shooting sports and Olympic training programs in California. We are proud to say that many CRPA competitors are among the best in the world.