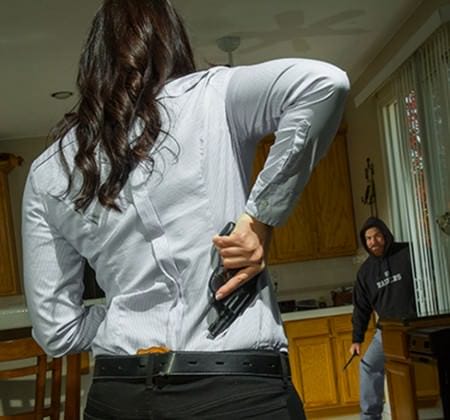 USA –-(Ammoland.com)-The first of two television programs featuring a panel that includes the National Gun Rights Examiner was released yesterday for internet viewing. Houston-based American Trigger Sports Network has made available the episode that had previously been limited to viewers on Pursuit Channel in order to share it with people who do not subscribe to the satellite hunting and fishing specialty channel.
The episode features a roundtable panel hosted by ATSN's Chairman and CEO, veteran broadcaster James B. Towle, and also includes "Armed American Radio" host and author Mark Walters, and Barbara Crown, publisher, and editor of The Hunting Report. Two topics were selected for discussion, the first being a case of armed home defense and the second being the hypocrisy of anti-gun politicians and other elites who nonetheless enjoy armed protection themselves.
A second program centers on firearms in Mexico. This column advised readers of that broadcast in late May. An online version of that show should be available soon. Both episodes, as Gun Rights Examiner reported at the time, were actually recorded in mid-December, 2011, but due to the broadcast schedule have just recently been aired.
Due to the positive reception the programs have received, plans have been made to reassemble this panel for a further series of programs to be produced over the coming months at ATSNTV's Houston studio. In the meantime, the network will continue to focus on bringing viewers in-depth tournament coverage from across the nation, as well as its popular "Stop the Threat" series.
The 22-minute 31-second "911, Hypocrisy" episode can be viewed in this column's sidebar video player.
Pursuit Channel broadcasts primarily through DIRECTV Channel 608 PRST and Dish Network Channel 240 HUNT, and "reaches more than 38 million households." American Trigger Sports Network programming is available on the channel on Tuesdays and Fridays, per the schedule on its Pursuit page.
---
About David Codrea

David Codrea is a long-time gun rights advocate who defiantly challenges the folly of citizen disarmament. He is a field editor for GUNS Magazine, and a blogger at The War on Guns: Notes from the Resistance. Read more at www.DavidCodrea.com.