North Carolina Candidate Myra Sloan's Misleading Anti-Gun Attack Unleashed.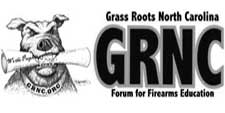 North Carolina –-(Ammoland.com)-Proudly flying anti-freedom, anti-Second Amendment colors, Myra Sloan continues to misrepresent GRNC's support of Trudy Wade for NC Senate District 27.
According to Sloan's website, NC gun owners are lying about Trudy Wade's credentials and embellishing her record.
This stemmed from an error – that was immediately corrected – that accidentally attributed previous NC House service of Trudi WALEND to Greensboro's Trudy WADE.
Instead of taking it as the understandable error it was, Sloan immediately tried to claim we "invented" a fictitious voting record for Wade – a misleading effort she now continues on her campaign website.
Sloan has now also begun desperate "Second Amendment bashing"via her Facebook account.
With anti-freedom politicians like this, it is more important than ever to elect pro-gun candidates this November. Support TRUDY WADE for NC Senate District 27.
IMMEDIATE ACTION REQUIRED!
You need to do three things:
Email Sloan and tell her you don't appreciate being called a liar.
Tweet to Sloan and tell her to stop misrepresenting NC gun-owners.
Visit Trudy Wade's campaign website. Donate or volunteer to help.
CONTACT INFO
Use Sloan's online email form: http://www.sloneforsenate.com/contact
DELIVER THIS MESSAGE
Suggested Subject: "Gun-owners aren't liars"

Ms. Sloan,

NC gun owners deserve more respect than to be accused of "inventing" a voting record for your pro-gun opponent, Trudy Wade.

Your attempt to mislead North Carolinians by continuing to imply that we have misrepresented Ms. Wade's record is itself misrepresentation.

North Carolina doesn't need another dishonest politician in the Senate.

Sincerely,
Please contribute to GRNC-PVF by going to: https://ssl4.westserver.net/grnc.org/pvf/pvfdonate.html
This alert supporting Trudy Wade for NC Senate and Apryl Major for NC House was authorized and paid for solely by the Grass Roots North Carolina Political Victory Fund.
About:
Grass Roots North Carolina/Forum for Firearms Education is a non-profit, all volunteer organization devoted to educating the public about trends which abridge the freedoms guaranteed by the Bill of Rights, and engaging in grass roots activism to preserve those freedoms. Formed in 1994 to conduct a highly successful rally for the Second Amendment, GRNC has gone on to conduct projects like "Remember in November: A Gun Owner's Guide to Voting," bringing concealed carry to North Carolina. Visit:www.grnc.org