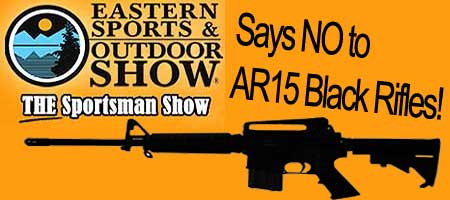 Southport, CT –-(Ammoland.com)- Ruger has decided not to attend the upcoming Eastern Sports Show.
We are very frustrated by Reed Exhibitions' foolish decision to ban the display of modern sporting rifles.
We feel that, as one of America's firearms manufacturers, we must withdraw from the show as a commitment to the 2nd Amendment rights of our customers.
Nonetheless, we are very disappointed not to be attending the Eastern Sports Show.
We were looking forward to attending the show for the first time this year and meeting and supporting the 200,000+ sportsmen and women that attend this great celebration of the outdoors.
We hope the show will be successful for the many outfitters and other vendors who depend on the show for their annual business.
About Sturm Ruger
Sturm, Ruger was founded in 1949 and is one of the nation's leading manufacturers of high-quality firearms for the commercial sporting market. Sturm, Ruger is headquartered in Southport, CT, with manufacturing facilities located in Newport, NH and Prescott, AZ. Visit: www.ruger.com