NSSF Senior Vice President and General Counsel Lawrence Keane appeared on PBS NewsHour this week, making the case to fix the current background check system. Watch the interview below.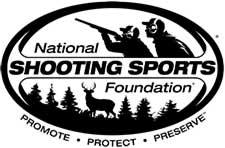 NEWTOWN, Conn –-(Ammoland.com)- The U.S. Senate on Thursday in a 68-31 vote decided to move ahead with what portends to be weeks of debate on gun control legislation.
First up on Tuesday, April 16 2013, will be the bipartisan amendment put forward by Sen. Joe Manchin (D-W.Va.) and Patrick Toomey (R-Pa.) to the Safe Communities, Safe Schools Act of 2013 to extend federal criminal background checks to all transactions at gun shows and internet sales.
The measure would exempt noncommercial transfers, such as those between relatives. The Manchin-Toomey amendment is subject to any number of secondary amendments. As introduced, the language would actually make it easier to transport firearms across state lines.
Speaker of the House John Boehner (R-Ohio) has said he will wait until the Senate produces a final bill before his chamber begins work and that he will want to see the full process of hearings and all due deliberation.
In other words, nothing will be rushed through the U.S. House. NSSF will closely monitor all the action on Capitol Hill with an eye toward keeping you fully informed.
About NSSF
The National Shooting Sports Foundation is the trade association for the firearms industry. Its mission is to promote, protect and preserve hunting and the shooting sports. Formed in 1961, NSSF has a membership of more than 6,000 manufacturers, distributors, firearms retailers, shooting ranges, sportsmen's organizations and publishers. For more information, log on to www.nssf.org.