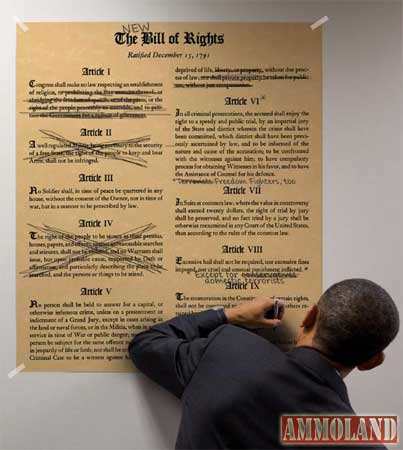 BELLEVUE, WA –-(Ammoland.com)- The Second Amendment Foundation will launch an ambitious three-week public education and awareness effort on nationally-syndicated talk radio programs, and XM Sirius radio to explain its legal and educational efforts and encourage public support.
SAF founder and Executive Vice President Alan Gottlieb said a series of advertisements will air on "threats to firearms rights and SAF's response through litigation against unconstitutional gun laws."
"We will highlight legal abuses of constitutional rights, and explain how we challenge such laws in the courts to protect our liberty," Gottlieb stated. "We've secured tens of thousands of dollars in advertising time over the next three weeks."
Radio spots will air on radio programs hosted by Michael Savage, Mark Levin, Lars Larson, Laura Ingraham, John Gibson, Tom Sullivan and Fox News broadcasts on XM Sirius radio. The effort is expected to reach millions of listeners, many who may be learning of SAF and its legal and educational programs for the first time.
"If additional funds can be raised as a result of this advertising effort," Gottlieb said, "we will hopefully be able to continue and expand the campaign beyond the initial three weeks."
Gottlieb said the education effort was made possible by SAF supporters who have already contributed to the organization.
"I want to personally thank all of those donors who made this possible," he said. "It is important that the public have a clear understanding about existing and proposed laws that can seriously impair their right to keep and bear arms."
The Second Amendment Foundation (www.saf.org) is the nation's oldest and largest tax-exempt education, research, publishing and legal action group focusing on the Constitutional right and heritage to privately own and possess firearms. Founded in 1974, The Foundation has grown to more than 600,000 members and supporters and conducts many programs designed to better inform the public about the consequences of gun control.