Record time set at international tournament held in Winterswijk, Netherlands.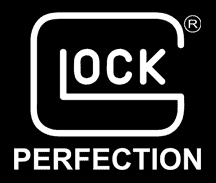 SMYRNA, Ga. –-(Ammoland.com)- Today GLOCK, Inc. announced the Team GLOCK captain KC Eusebio won the 2013 European Steel Challenge in record time, held in Winterswijk, Netherlands, May 10-12, 2013. The competition was hosted by the Stichting Winterswijkse Accomodatie Sportschieten.
In the Sunday, May 12, 2013, Open Match, Eusebio shot the 6 stage indoor match in 58.57 seconds, winning by 3.07 seconds over European challenger and past two-time European Steel Challenge champion, Saul Kirsch. Eusebio used his GLOCK 34 pistol prepared by ZEV Technology and unlike most of Eusebio's competitions, this match was shot entirely indoors under artificial lighting.
"I have always wanted to shoot this match against Europe's best shooters on their turf," shared Eusebio.  "It was an honor to finally be able to do so."
Eusebio will accompany GLOCK executives and executives of TBM Technisch Bureau H.A. Muller B.V. to the Dutch Army MOD match as the guest of the Dutch Army Shooting Team at Harskamp, Netherlands, May 15-16, 2013, then will travel to Philippsburg, Germany for the IPSC Infinity Open, May 17-19, 2013.
About GLOCK, Inc.
The GLOCK GROUP is a leading global manufacturer of pistols and accessories. GLOCK's superior engineering has produced a pistol with only 34 parts and a rugged polymer-frame, providing industry-leading reliability shot after shot. GLOCK is renowned for its pistols which are safe, featuring three safeties; simple, offering a low number of components to provide reliability; and fast, with no encumbering parts to slow the speed to fire. This combination makes GLOCK pistols the first choice among consumers and law enforcement, with approximately 65 percent of agencies within the United States choosing to carry GLOCK. Austrian-engineered, the group has manufacturing facilities in the United States and Austria. Based in Smyrna, Ga., GLOCK, Inc. is an advocate for our nation's law enforcement and military personnel, as well as all citizens' Second Amendment right to bear arms. For more information, please visit http://us.glock.com.