The Duckmen to Shoot and Promote Mossberg Firearms.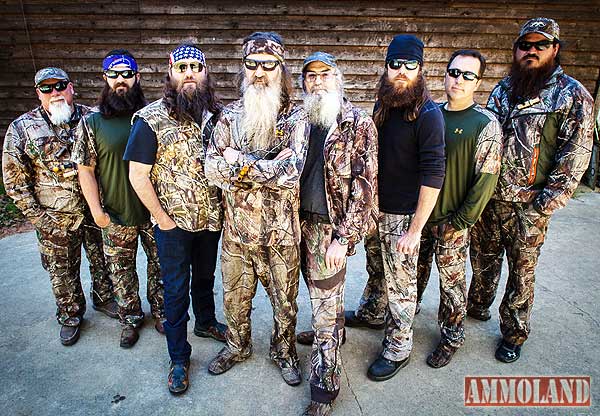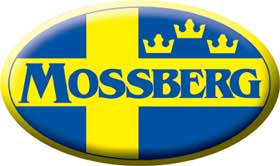 North Haven, CT –-(Ammoland.com)- O.F. Mossberg & Sons, Inc, America's oldest family-owned and operated firearms manufacturer, has entered into a long-term agreement with the Robertson family and the hugely-popular Duck Commander franchise.
Best-known as the stars of the top-rated reality TV series, Duck Dynasty, the Robertson clan lead by family patriarch, Phil, has expanded their Louisiana-based call-making company into a national phenomenon and A&E Television Networks most-watched series.
Terms of the multi-year agreement will include focus on the family's passion of waterfowl hunting, promotion of the shooting sports and family values as well as a series of Mossberg "Duck Commander" firearms.
The now multi-million dollar Duck Commander enterprise was founded by Phil and is led by his son, Willie, and includes family members: Uncle Si, Jase, Jep; all known for their long-flowing beards, and Alan. All share in the passion for hunting and time-honored Southern traditions.
"Mossberg is extremely proud to partner with Duck Commander to further promote hunting, shooting sports and family values," commented Iver Mossberg, CEO. "The Robertson's widespread appeal and ability to cross over into the mainstream has bridged millions to the traditions of hunting and sharing time in the field with family."

"The Duck Commander franchise was built on hard work, family values and our great American heritage. As an iconic, hard-working American product, made by a family-owned company, Mossberg is a perfect partnership for our team," said Willie Robertson, CEO, Duck Commander.
Mossberg will work with the Robertsons to develop a line of branded "Duck Commander" guns across multiple categories including pump-action and autoloading waterfowl shotguns. For more information on Mossberg firearms and future Duck Commander offerings, please visit our web site at www.mossberg.com or follow us on www.facebook.com/MossbergOfficial.
Duck Commander is a registered trademark of Duck Commander, Inc. A&E Television Networks is a registered trademark of A&E Television Networks, LLC.
About O.F. Mossberg & Sons, Inc.
Founded in 1919, O.F. Mossberg & Sons, Inc. is the oldest family-owned and operated firearms manufacturer in America, and is the largest pump-action shotgun manufacturer in the world. Leading the way with over 100 design and utility patents to its credit, and standing as the first ISO 9001 Certified long-gun manufacturer, Mossberg is considered to be one of the most innovative firearms manufacturers in U.S. History. For more information on commercial, special purpose, law enforcement and military shotguns, rifles and accessories, please visit their website at www.mossberg.com.