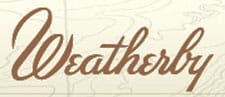 Paso Robles, CA – -(Ammoland.com)- Weatherby has named Dallas Beshears as a spokesperson for the company and its fundraising program that supports National High School Rodeo Association (NHSRA) scholarships.
A rodeo cowgirl, competitive shooter and hunter, Beshears also represents NHSRA as a 2012-2013 Brownells/NRA National Youth Shooting Sports Ambassador. The 17-year-old, who hails from Gilbert, Ariz., has won championships in light rifle and trap, and competed in both events at the 2012 National High School Finals Rodeo. Dallas and her sister, Blythe, are the only Arizona girls to make the National Junior High Finals Rodeo in five events: barrel racing, goat tying, pole bending, ribbon roping and team roping.
Since 2001, Weatherby has helped raise more than $1 million for NHSRA scholarships by donating custom-made, limited edition Mark V rifles as well as Vanguard rifles. The NHSRA conducts national drawings for the rifles where participants make $10 donations in return for chances to win.
"I'm excited to represent Weatherby and help with NHSRA scholarships," said Beshears, who also works with special needs children and has served as a tutor for younger students. She will serve as a Weatherby spokesperson at the NHSRA finals and industry trade shows, and possibly in advertising campaigns as well as Weatherby-sponsored television programs.
Beshears joins Luke Branquinho and Bear Pascoe as Weatherby spokespersons for the NHSRA scholarship fundraising program. Branquinho is a four-time Professional Rodeo Cowboys Association (PRCA) World Champion Steer Wrestler. Pascoe, a starting tight end for the NFL's New York Giants, comes from a ranching and rodeo background and enjoys team roping.
"Weatherby is proud to help support the NHSRA and high schools athletes such as Dallas Beshears who represent their sport so well," said Mike Schwiebert, Weatherby's director of marketing. "We greatly appreciate the opportunity to partner with the NHSRA in helping these youths further their education and develop leadership skills. When I see how they conduct themselves in and out of the rodeo arena, I see a bright future for America."
Founded in 1945, Weatherby, Inc.'s line features the new Weatherby X products as well as the popular Vanguard® Series 2 and legendary Mark V rifles (production and custom), Threat Response shotguns and rifles, semi-auto and pump shotguns, premium ammunition and security/shooting accessories. For more information, visit www.weatherby.com. The company is based in Paso Robles, Calif., and invites all hunters and shooters to visit and join its free online community at www.weatherbynation.com.