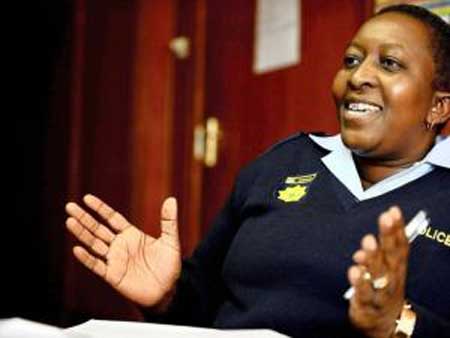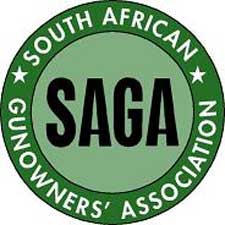 South Africa –-(Ammoland.com)-  Because of the widespread allegations of corruption throughout society, it did not surprise South African Gunowners' Association, (SAGA), when specific allegations of corruption involving the Central Firearms Register and other parties were made.
South African Gunowners' Association is, however, disappointed about the allegations against the senior officers since they appeared to have taken steps to remedy that rather chaotic state in which the Central Firearms Register was and to ensure the correct implementation of the Firearms Control Act.
SAGA believes corruption must be rooted out and therefore both the Ministerial Commission of Enquiry and other police investigations must be allowed to continue to ensure that justice takes its course.
We cannot comment on the allegations against the named dealer or any other dealer since we have no facts other than what was published in newspapers. Whatever the allegations, accused persons, including corporate entities, are presumed innocent until their guilt is proved beyond reasonable doubt. Accordingly, justice must take its course.
The suspensions and investigations may affect the implementation of the Firearms Control Act. The Registrar (who happens to be the National Commissioner) has delegated her powers in this regard to the Head of the CFR, who has now been suspended. Unless someone competent is appointed in this position, licenses, permits and authorizations might be delayed unreasonably. It is further hoped that any proposal about a moratorium on the issue of licenses will forthright be rejected. Within a constitutional state it is intolerable to punish the innocent arms dealers and buyers because of allegations of corruption having been made against a few.
We hope the investigations will soon be finalized to enable the powers that be to take the required actions against anyone against whom they have sufficient evidence. Should there not be such evidence the matter should be allowed to rest. If it means that the department must revise or improve its internal controls or systems then that must be done. But, once again, firearms ownership by law-abiding citizens should not be jeopardized.
SAGA has always promoted the lawful ownership and use of firearms. This implies also following the legal and correct procedures when applying for licenses or other authorizations or doing anything else in terms of the Firearms Control Act. We shall continue to do so.
Further, we shall carefully observe government's actions regarding the investigation and consequences on law-abiding gun owners and, where appropriate, take the necessary steps to address these.
About:
The South African Gunowners' Association (SAGA) is a non-profit, non-discriminatory organization, whose sole purpose is to represent the interests of all people who embrace the principles of safe and responsible ownership and usage of firearms for sport, recreation, hunting and self-defence. Visit: www.saga.org.za