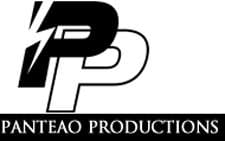 Columbia, SC –-(Ammoland.com)- Panteao Productions introduces the second instructional video from Massad Ayoob titled Ayoob on Concealed Carry.
When it comes to carrying a firearm concealed there are many factors to consider. Before you hit the range to practice your draw stroke and shot placement, this is a video worth reviewing.
Massad Ayoob has been writing for gun magazines since 1971.
He has been an expert witness for the courts in weapons and homicide cases for over 30 years, and a sworn part-time police officer for 36 years. In this video, Mas goes over the rationale of concealed carry, judicious use of deadly force, the Ten Commandments of Concealed Carry, concealed carry techniques, drawing from disadvantaged positions, concealed carry versus open carry, and more.
Definitely a must see for anyone considering carrying a firearm for self-defense.
The video is available streaming from the Panteao website for Panteao website subscribers. The DVD is available for pre-order and will start shipping July 30th.
About Panteao Productions
Panteao Productions is a video production company that produces instructional videos from the top firearms instructors in the world. For more information about Panteao, visit www.panteaoproductions.com. You can follow Panteao on Twitter and find us on Facebook.