By Bob Shell
Apache Junction, AZ –-(Ammoland.com)- While it goes back quite a way, low price good shooting rifles have really come into their own in the last few years.
Most of the larger companies have economical rifle offerings to complement their high price gun line.
I have tested and reviewed quite a few over time, and except for minor complaints, they perform very well. Frequently they are as accurate and reliable as the more expensive rifles.
The main differences are in the cosmetics and methods of manufacture. A high price gun has a nice looking wood stock and has a better looking blue job, neither which makes the gun shoot better.
Remington has been selling plain Jane rifles for many years. They came out with the 721 and 722 years ago and they performed well above their price line. I have owned and shot quite a few of them in calibers from 222 to 300 H & H mag and never had any problems.
They are strong, safe, reliable, and accurate what else can you ask for?
Later on the 788 made its appearance which is another low price and high performing rifle. Throughout the years, Remington has brought out other plain rifles to supplement their fine model 700 line. For info on their extensive line of products you can go to www.remington.com
A new one is the Remington 783. I received one in 30-06 which in my mind is the best all around hunting caliber. This gun is one of the plainest looking models I have ever seen though it has clean lines. The only thing in the box except the rifle is the ever present safety lock and the owner's manual. I do wish they would include a scope mount, which would add very little to the cost of the rifle. I did get some Weaver two piece mounts and rings as I want to keep away from high dollar accessories to see what an average hunter on a budget can expect. And what a buyer should expect from this rifle is good accuracy, absolute reliability, and ease of use. And this rifle measures up to those requirements. A game animal doesn't care about what the rifle looks like. The safety manual is pretty detailed and should be read by anyone buying this rifle. I left the trigger at the factory setting as it was just fine, not being too heavy. I don't like a trigger under 3 LBS. on a full power hunting rifle.
I obtained a Hawke HK 3032 4 X 12 scope to mount on the 783. It is a moderately priced scope but has a lot of features that hunters should like. Among them are a green and red lit reticle and various other useful adjustments. The reticles are adjustable for brightness in both red and green a feature useful in less than ideal hunting conditions. I have used Hawke scopes in the past always with good results. Shooting with the Hawke scope proved to be a pleasant experience and I always look forward to testing their products. I shot it at various ranges and power settings at our local shooting range and the optics are very clear. That of course makes it easier to shoot groups at the tested ranges. A definite thumbs up on the scope well worth purchasing.
They have a great lineup of optics well worth looking into for more info you can go to www.hawkeoptics.com .
Various types of ammo will be used in this review. It seems that most info put out these days is focused on high tec bullets. Make no mistake, they work and work well. However, for those on a budget the old standby cup and core bullets work in most situations. They have brought home the bacon for generations and will continue to do so.
If I was going on a hunt for a real large animal such as a moose or large bear I would go with one of the high tec slugs. For deer and similar I would not feel bad taking a cup and core bullet. A good friend of mine uses a Remington 180 grain Core Loc in the 30-06 and always has good results. The animals in question are deer and elk. I have both factory and handloads in this review to let the reader know what is available. Some of the factory fodder is Barnes www.barnesbullets.com Double Tap www.doubletapammo.com and Hornady www.hornady.com .
All of these brands of ammo work well and are well worth buying and using. One advantage to owning a 30-06 is the endless choice of ammo bullet weights and styles. You could spend a year finding and testing the verities of factory and handloads. Then you would have to start over because of all of the new stuff introduced. I shot a variety of ammo at our public range with most loads doing well. This gun seems to like the 150 grainers a little better than the 165's and 180's though they all shot well enough.
The Hornady interlock 150 grain loads were the most accurate though some of the others were close. There is a price difference of $10 or so between the Interlock and the fancier bullets. With this setup I can expect 3 shot groups at 100 yards of an inch which is good performance from a hunting rifle. The crosshairs on the Hawke scope made shooting at all ranges easier. Once gun was sighted in hitting the 300 yard gong wasn't a big challenge again thanks to the Hawke.
Like all rifles it has, it's preferences on ammo.
LOAD                                          BULLET                                     VELOCITY                                     COMMENT
65 X Super Performance   150 grain Rem soft point           2911                                         consistent
51 X WC 744                      150 grain Rem soft point             2710                                          Garand load
Double Tap                        150 grain Barnes TTSX                 3072                                           fast
Hornady                             150 grain Inter Lock                     2836                                           deer
Hornady                            150 grain SST                                  2793                                           ok
60 X Super P                    165 grain AP                                   2865                                       high es
12 X Herco                       165 grain cast                               1440                                         nice
60 X Super P                   168 grain Barnes                            2838                                        very consistent
Barnes                               168 grain TSX BT                           2741                                          consistent
Hornady                            180 grain SST                                2764                                          good load
Winchester                     180 grain Power Point                   2715                                   very consistent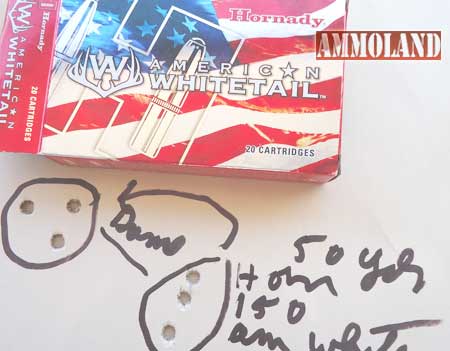 The market has a few good low price hunting rifles and if you are shopping for one, I would suggest
that you give this one a good look. I give both the rifle and scope a two thumbs up.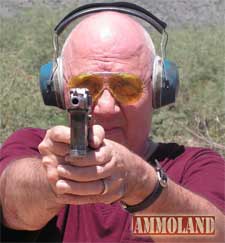 Key Features:
New Crossfire trigger system, factory set at 3 1/2 lbs. and user adjustable from 2 1/2 to 5 lbs.
Carbon steel magnum contour button rifled barrel
22″ standard chamberings and 24″ on magnums
Pillar-bedded stock and free-floated barrel
SuperCell Recoil Pad
Model 783 accepts two Model 700 front bases
Available in 270,308, 30-06 and 7 mm Rem mag.
MSRP starts at $439.00
About Bob Shell
A Custom Reloader of Obsolete and Antique Ammo, Bob Shell, writes about the subject of Guns, Ammo, Shooting and Related Subjects. Visit: www.bobshellsblog.blogspot.com