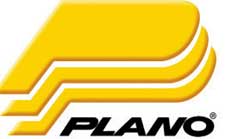 Plano, IL –-(Ammoland.com)- Most of the Tenzing high-performance hunting packs are equipped with an H2O compartment for accommodating 2- or 3-liter reservoirs.
Therefore, it only makes sense that Tenzing introduces its own TZ Hydration System with bladders in both sizes.
Advanced materials make the Tenzing bladder liner virtually maintenance free. All that is required for use is to simply rinse, refill and use again and again. The reservoirs will keep water fresh for days, and even weeks, thanks to the TasteFree pouch liner that retains the pure taste of water without any plastic aftertaste, along with several other properties.
The liner GlassLike surface is 1000-percent smoother than standard pouch films to help prevent bio-film build up. For additional protection, an anti-microbial technology called Grunge-Guard™ inhibits bacteria growth in the reservoir and drinking tube.
Of course, being user friendly is also an important requirement for all Tenzing products, including its H2O reservoirs. Tenzing Hydration System bladders incorporate a proprietary Widepac™ Closure System that features a large opening for quick and easy refills, and a specially designed seal for leak-proof storage. The large opening makes cleaning easier too.
The bladders slip easily into Tenzing packs' reservoir compartments, and their drinking tubes snap into place into the clips made for this purpose in convenient shoulder strap locations for easy access to the water while wearing the pack.
For more information on Tenzing Hydration Systems and hunting packs, visit www.TenzingOutdoors.com.
ABOUT TENZING
The Tenzing™ line of innovative high-tech, high performance packs engineered to enable hunters to go farther, stay longer, and carry incredible loads in and even bigger ones back out, was first introduced into the market at the Archery Trade Association (ATA) Trade Show in January 2012.
Tenzing packs are constructed from the finest materials available, including the world's strongest fiber Dyneema, and designed to be the lightest, most rugged, finest organized and most versatile packs on the market. The packs are fully adjustable to result in the perfect fit for any hunter.
The Tenzing product lineup includes models that are full-sized backpacks, lumbar packs, single-sling archer's pack, lightweight daypacks, waist-belt camera bag, fanny pack and the women's-fitted pack. The brand also includes high-performance bow cases, gun cases, bird hunting vests and other related accessories.
Since its introduction, Tenzing products have received numerous recognitions for innovation and quality, including a prestigious Field & Stream Best of the Best 2012 Award for the Tenzing
PLANO HUNTING
Innovation and quality are the traits that have become associated with the Plano® brand. Thousands of hunters and shooters have come to trust Plano for the storage of their firearms, bows and hunting accessories. Since 1952 Plano has been supplying outdoor enthusiast with storage solutions that allow them to make the most of the time they have outdoors. https://www.planomolding.com/category.php?CID=1