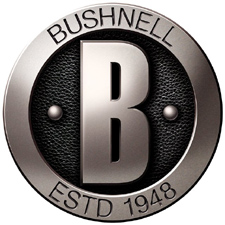 Overland Park, KS. –-(Ammoland.com)- Bushnell Outdoor Products, an industry leader in high performance sports optics for 65 years, has launched the Picture Perfect Savings Event. Any Trophy Cam purchased from November 1 to December 31, 2013, is eligible for a $30.00 mail-in rebate.
A market leader in trail camera technology, the Bushnell Trophy Cam series is packed with features including a one-year battery life, ultra-fast trigger speed and an 8MP camera. Available with either a low-glow or no-glow LED flash, the Trophy Cam captures animal activity around the clock, with full-color daytime images and black and white nighttime images.
Designed to help hunters take their scouting to the next level, the Trophy Cam series features Field Scan time lapse technology, an expanded detection range, adjustable passive infrared sensor (PIR), a data-packed information stamp and all-weather performance.
To redeem the Picture Perfect Savings Event rebate, consumers must complete the rebate form and mail it with a copy of the sales receipt and UPC bar code from the original packaging. All rebate redemptions must be postmarked by January 15, 2014 to be eligible.
For more information about the Picture Perfect Savings Event, visit the promotions page and download the rebate form. To learn more about the Bushnell Trophy Cam series, visit the product page online.
Bushnell Outdoor Products is a global manufacturer and marketer of branded consumer products. Headquartered in Overland Park, Kansas, the company sells its products worldwide under the Bushnell®, Bee Stinger, Butler Creek®, Final Approach®, Gold Tip, Hoppe's®, Millett®, Night Optics, Primos®, Simmons®, Stoney Point®, Tasco®, Uncle Mike's®, Uncle Mike's Law Enforcement®, and the following eyewear brands: Bollé®, Cébé® and Serengeti®. For information about any of these brands or products, please contact Bushnell Public Relations at (913) 752-6105.