By John Farnam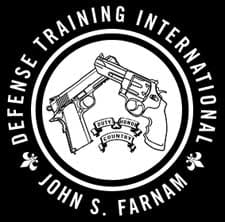 Ft Collins, CO –-(Ammoland.com)- "From the tip of his toes to his head, he looks like an unmade bed."
From "Style," featured in the 1964 musical film, "Robin and the Seven Hoods." Most popular version sung together by Frank Sinatra, Dean Martin, and Bing Crosby
This uncomfortable lesson comes to us from the recent drama at the Boston Marathon, on the anniversary of last year's bombing incident.
One of the "unidentified" bags, seized and "explosively opened" by BPD's anxious Bomb Squad, actually belonged to the local NECN (New England Cable News) crew, there to cover the event! It contained (now destroyed) various cables and other supplies.
The take-home message here is:
We live in the "Age of Terrorism," duplicitous government denials notwithstanding, and, when things get "lively," and nervous police have to cordon-off an area, for any reason, no one will be able to go back into that area any time soon!
Important items left behind (inside the trunk of the car, in a hotel room, or an office) will not be retrievable, even when you desperately need them! These may include car keys, computers, warm clothing, wallets, shoes, guns, blades. tools, medications, etc.
You will have to get by without any of that stuff, maybe in a strange town where you don't know anyone, maybe for days. You may have to walk for miles, through rubble and debris, just to get out of the area!
This is the reason I recommend that Operators routinely ware:
Sturdy shoes/boots
Substantial clothes
Hat or cap
and, at the minimum, routinely carry on the person:
Flashlight
Blade
OC
Trauma kit w/tourniquet, IBD
Cell phone
Car and house keys
Wallet w/cash, credit cards, ID
Pistol w/at least one spare magazine
Of course, none of this comes as "news" to our students. Still, I commonly see the flip-flop-wearing, mostly-naked naive, who choose to "go light," buying into the fantasy that they'll always be able to "go back" and retrieve what they need during a critical incident.
They are conning themselves, dangerously, as we see!
"No good decision was ever made from a swivel chair." ~ Patton
/John
About John Farnam & Defense Training International, Inc
As a defensive weapons and tactics instructor John Farnam will urge you, based on your own beliefs, to make up your mind in advance as to what you would do when faced with an imminent and unlawful lethal threat. You should, of course, also decide what preparations you should make in advance, if any. Defense Training International wants to make sure that their students fully understand the physical, legal, psychological, and societal consequences of their actions or inactions.
It is our duty to make you aware of certain unpleasant physical realities intrinsic to the Planet Earth. Mr Farnam is happy to be your counselor and advisor. Visit: www.defense-training.com