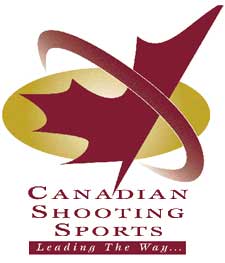 Canada – -(Ammoland.com)- Come to the Calgary Gun Show and visit us at the Canadian Shooting Sports Association booth where we will be doing a fabulous draw of a really unique firearm, the UTS-15.
The UTS-15 tactical shotgun is a 12 ga. pump action shotgun with two 7-round alternately feeding or selectable magazine tubes.
The UTS-15 has a 28.3" overall length with a 18.5" barrel, chambered for 2 ½" , 2 ¾" and 3" magnum ammunition. Constructed primarily of fiber reinforced injection molded polymer the UTS-15 weight only 6.9 lbs, for quick pointing and easy handling.
The top mounted picatinny rail allows for the mounting of a wide variety of both iron and optical sights, which coupled with Beretta style barrel threading for choke tubes allows the UTS-15 to adapt to any situation.
See it here: http://utas-usa.com/product.aspx?id=12
Many thanks to Wolverine Supplies for the donation of this great firearm. www.wolverinesupplies.com
THANKS FOR YOUR SUPPORT!
The CSSA is the voice of the sport shooter and firearms enthusiast in Canada. Our national membership supports and promotes Canada's firearms heritage, traditional target shooting competition, modern action shooting sports, hunting, and archery. We support and sponsor competitions and youth programs that promote these Canadian heritage activities.
To join or donate to the CSSA, visit: www.cdnshootingsports.org/membership.html
About:
The CSSA is the voice of the sport shooter and firearms enthusiast in Canada. Our national membership supports and promotes Canada's firearms heritage, traditional target shooting competition, modern action shooting sports, hunting, and archery. We support and sponsor competitions and youth programs that promote these Canadian heritage activities. Website www.cdnshootingsports.org