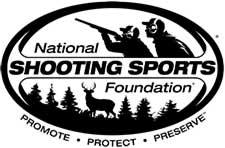 NEWTOWN, Conn –-(Ammoland.com)- Sig Sauer has filed a civil lawsuit against the Bureau of Alcohol, Tobacco, Firearms and Explosives (ATF) for wrongfully classifying a muzzle brake designed to reduce recoil as a silencer.
Sig alleges that since silencers are "subject to burdensome legal requirements," ATF is subjecting the company to economic loss. In short, there is no market for a non-silencing silencer.
ATF Director B. Todd Jones is named as defendant in the suit and has 21 days, after being served, to respond to the civil action.
Sig explains it designed the muzzle brake to reduce recoil and muzzle rise, so it is not subject to regulation under the federal Gun Control Act.
About NSSFThe National Shooting Sports Foundation is the trade association for the firearms industry. Its mission is to promote, protect and preserve hunting and the shooting sports. Formed in 1961, NSSF has a membership of more than 6,000 manufacturers, distributors, firearms retailers, shooting ranges, sportsmen's organizations and publishers. For more information, log on to www.nssf.org.