PROGRADE MATCH GRADE AMMUNITION SHOWCASE: THE .223 REMINGTON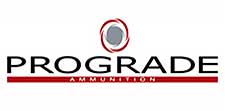 Stevensville, MT – -(Ammoland.com)- Whether you call them your two-two-threes or your two-twenty-threes, one thing is for sure – the .223 Remington cartridges are a hands-down favorite of sharpshooters.
The ProGrade Match Grade line of ammunition features three different types of .223 Remington rounds. All are built to precise specifications and hand-loaded by the company's highly skilled custom loading specialists who abide by the tightest tolerances in the industry. All this means, you can expect superior repeat excellence and accuracy – a perfect match grade round.
While .223 Remington is one of the most common rifle cartridges, the rounds we have selected are anything but common. Our .223 Remington cartridges were chosen with grain ranges ideal for semi-automatic rifles such as the AR-15 and the Ruger Mini-14.
Chosen by marksmen for marksmen, the 75 gr. Berger Match VLD cartridge is part of a legacy of legendary bullets that have been winning matches and setting records for decades. Made for the extreme, precision-focused and target competition shooter, the round offers an extremely high ballistic coefficient, meaning they will be less affected by wind and will shoot flatter than flat based bullets of the same weight.
Next up, the 77 gr. Nosler Custom Competition and the 80 gr. Nosler Custom Competition. The design of these beauties have the blended accuracy of the company's renowned custom jacket with an ultra-precise, lead-alloy core to create extraordinary rounds with a high performance standard. Featuring a hollow point that provides a small meplat for reduced drag, both rounds have increased aerodynamic efficiency and a pronounced boat-tail design which gives the cartridge efficient flight characteristics.
ProGrade Ammunition is an ammunition company that has simplified the process of choosing ammunition by hand-selecting the best-of-the-best ammunition based on usage categories. With more than 250 variations in the complete line of pistol, rifle and rimfire ammunition, ProGrade has created ten grades of product – Defense Grade, Hog Grade, Varmint Grade, Cowboy Grade, Hunter Grade, Bear Grade, Range Grade, Match Grade, Safari Grade and Tactical Grade – for shooters of every caliber. The key to their full line of premium quality ammunition lies in part to the practice of their hand-loading process, which takes place here in the United States. In addition, ProGrade implements the tightest tolerances in the industry. Quality. Accuracy. Reliability. Safety. Together these hallmarks of ProGrade Ammunition ensure shot-to-shot consistency and guarantees unmatched and superior performance.
To learn even more about ProGrade's full line of premium ammunition, contact ProGrade Ammunition, 3616 Eastside Highway, Stevensville, Mont. 59870. Telephone: (435) 865-5995. www.progradeammo.com.