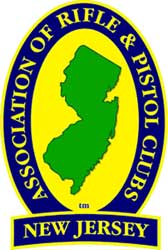 Trenton, NJ –-(Ammoland.com)- Earlier this week, rumors began circulating that anti-gun Pennsylvania Attorney General Kathleen Kane had invalidated the Keystone State's concealed carry reciprocity agreement with Utah.
Unfortunately, those rumors are true.
Pennsylvania no longer honors Utah non-resident permits, and those attempting to carry in Pennsylvania with a Utah non-resident permit are subject to arrest and prosecution.
ANJRPC is reviewing all available options and will have additional updates.
ANJRPC is currently suing the State of New Hampshire over a similar but unrelated carry reciprocity issue.
About Association of New Jersey Rifle & Pistol Clubs: The Association of New Jersey Rifle and Pistol Clubs, Inc. is the official NRA State Association in New Jersey. Our mission is to implement all of the programs and activities at the state level that the NRA does at the national level. This mission includes the following: To support and defend the constitutional rights of the people to keep and bear arms. To take immediate action against any legislation at the local, state and federal level that would infringe upon these rights. Visit: www.anjrpc.org