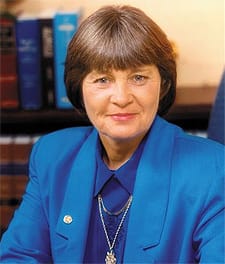 Florida –-(Ammoland.com)- On, Friday, June 20, 2014, Florida Governor Rick Scott signed 5 pro-gun bills into law.
A strong supporter of the Second Amendment, Governor Rick Scott has now signed more pro-gun bills into law — in one term — than any other Governor in Florida history.
The bills are as follows:
A news article on Guns.com titled Florida governor signs five pro-gun measures into law, including "Pop Tart" and "Warning Shot" bills by Chris Eger on June 21, discusses these bills.  To read this article, please click here.
It was a great session, marred only by the defeat of SB-296/HB-209 by Sen. Jeff Brandes and Rep. Heather Fitzenhagen. This was the bill to allow law-abiding citizens to carry their firearms with them during a mandatory evacuation under a declared state of emergency, rather than leave them in their homes for theft by looters or destruction by hurricanes or other disasters.
However, the Florida Sheriffs Association and numerous anti-gun sheriffs fought to kill the bill.
They were not successful in their efforts in the House, because Representatives put your safety and your rights above anti-gun sheriffs who didn't support the rights of law-abiding gun owners.
However, in the Senate, Sen. Jack Latvala became the champion of the Florida Sheriffs Association and supported their efforts to kill this gun owner protection bill. Sen. Latvala pulled together a coalition of Republican Senators who were willing to sacrifice your rights and to pander to anti-gun sheriffs and help kill the bill.
Remember these names. Some are up for re-election this year. Some are not up for re-election until 2016. Do not forget them.
Sen. Jack Latvala (R) SD-20
Sen. Charlie Dean (R) SD-5
Sen. Nancy Detert (R) SD-28
Sen. Miguel Diaz de la Portilla (R) SD-40
Sen. Rene Garcia (R) 38
Sen. Denise Grimsley (R) SD-21
Sen. Alan Hays (R) SD-11
Sen. John Legg (R) SD-17
Sen. Garrett Richter (R) SD-23
About:
Established in 1975, the Institute for Legislative Action (ILA) is the "lobbying" arm of the National Rifle Association of America. ILA is responsible for preserving the right of all law-abiding individuals in the legislative, political, and legal arenas, to purchase, possess and use firearms for legitimate purposes as guaranteed by the Second Amendment to the U.S. Constitution. Visit: www.nra.org