This event is 2A FlashMob Approved, anyone attending will automatically qualify for their own FREE 2A Mob Patch.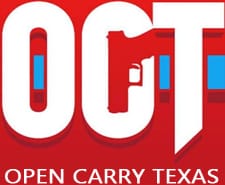 Temple, TX –-(Ammoland.com)- On August 16, 2014, Open Carry Texas will be holding an event in the 5 Ward district of Houston.
Like all of our events, the public is invited to take part in this event to celebrate our right to keep and bear arms and protest our antiquated gun laws.
"We are not going to be marching through 5th Ward," said OCT Founder CJ Grisham, "we're going to hopefully be marching with 5th Ward."
Open Carry Texas believes that Texas' gun laws continue to be rooted in racism. In order to obtain a concealed handgun license in Texas, one needs to shell out over $250 in fees and requirements to do so.
According to the U.S. Census Bureau, the poverty rate in Texas was 14.4% in 2010, the date of the last census. In the African-American community, the poverty rate was 27.1%, nearly twice the state poverty rate and almost three times higher than non-Hispanic whites. In other words, the extreme cost to obtain a license in Texas disproportionately prevents African-Americans from getting one.
Texas law prevents anyone convicted of a Class B misdemeanor or higher from qualifying for a concealed handgun license for at least five years. The convictions do not need to be related to violence or even involve a gun. Some examples of "crimes" that will cause you to lose your CHL or fail to qualify for one are littering, writing a hot check, or even certain traffic infractions not involving another person. If Texas were a country, it would have the highest incarceration rate than any other country.
According to the DC-based Justice Policy Institute Director Vincent Schiraldi, "out of every 20 adult Texans you meet, one is under criminal justice control."
The black community is seven times more likely to be incarcerated than the white community. The Institute added that "nearly one in three young African American men in Texas is under some form of criminal justice control." Because the black population is the most likely to be falsely convicted with a non-violent, non-gun related crime, their access to a license to legally defend themselves is extremely limited.
Much like the Jim Crow laws of the past, Texas gun laws seem geared towards preventing the minority community from exercising their rights. We aim to change that.
Open Carry Texas is dedicated to abolishing these racist and xenophobic gun laws as quickly as possible.
Texas should be leading the nation in allowing its citizens to keep and bear arms. The crime rate in Houston's 5th Ward is three times higher than the greater Houston area, mostly because the law abiding find it difficult to exercise their rights. Only the criminals are able to arm themselves and those that arm themselves for the purpose of self-defense find themselves in trouble just for carrying and never using the firearm.
We invite the community to join us on August 16th 2014 at noon to find out for themselves what we are about. We are excited to have special guest, Mr. Maurice Muhammed, National Director for The Initiative, whose mission is "to secure justice and fair treatment to all people. And end forever unjust and unfair discrimination and ridicule of Black people throughout the Earth." Location to be determined.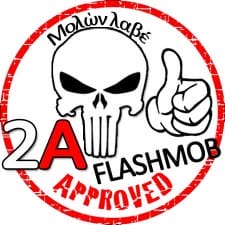 For more information, contact Houston Chapter Leader Mr. David Amad at [email protected] or Mr. CJ Grisham at [email protected] www.opencarrytexas.org
About 2A Flashmob: 
In an effort to motivate gun owners and Second Amendment Supporters to show up in person at important events and rallies AmmoLand Shooting Sports News is giving away FREE 2A Flashmob Patches to anyone who attends a protest, rally, open carry event, committee hearing at your state capital or a Moveon.org counter protest. (You may already be eligible)
Spread the word, get out, get active!