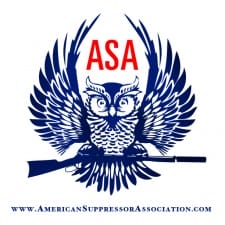 Alabama – -(Ammoland.com)- On October 1st, hunting with suppressors became legal in Alabama. The measure, which was passed unanimously by the Alabama Department of Conservation and Natural Resources Advisory Board on May 3rd, removed the prohibition on the use of suppressors while hunting all game and non-game animals in the state.
The amended regulation, §220-2-.02 (1)(e), eliminated the language barring the use of "silenced firearms". It now reads:
"It shall be unlawful to possess fully automatic firearms while hunting any species of wildlife."
This change marks a major step in the right direction for hunters across the country who wish to protect their hearing. With the enactment of the new regulation, Alabama has become the 34th state to allow hunters to use legally possessed suppressors in the field. Earlier this year, Georgia and Louisiana also legalized the use of suppressors by hunters. Of the 34 states, only Montana and Florida restrict their use to certain types of animals and/or firearms. For a full map of suppressor legalities, visit the ASA's website.
The ASA would like to thank everyone who worked on the issue, including the members of the Alabama Wildlife and Freshwater Fisheries (WFF) who raised the issue at the March 1st Conservation Advisory Board (CAB) meeting. We would also like to thank all of the members of the CAB for their unanimous support, as well as everyone who took the time to contact the members of the CAB in support of this measure.
The ASA looks forward to continuing to work towards our goal of legalizing suppressor ownership and hunting in all 50 states. We would like to thank Alabama for taking us all one step closer.
About the American Suppressor Association
The American Suppressor Association (ASA) is a registered 501(c)(6) non-profit trade association. Our mission is to identify and advocate for the common interests of the suppressor industry. To accomplish our mission, our principal initiatives focus on public education, and state and federal lobbying.
The ASA is a sponsorship and membership driven organization. For more information on how you can help protect and expand your right to own and use suppressors, please visit www.AmericanSuppressorAssociation.com.