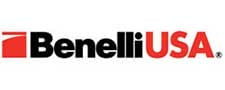 Accokeek, MD -(Ammoland.com)- Turkey hunters demanding less recoil and a lighter, leaner platform than the 12-Gauge model will find it in the new Benelli Performance Shop 20-Gauge Turkey Edition.
The svelte sub gauge is a purpose-built turkey gun with the same optimal performance and specialized features found in the Performance Shop's SBE II Turkey Edition. Based on the proven M2 Field 20-Gauge, the Turkey Edition has the same instinctive point-ability and speed of the M2 and the steadfast reliability of the proven Inertia Driven system as a backbone.
The new 20-Gauge Turkey Edition promises to be a big hit with hunters who want the ballistics needed to take a big bird, but with less recoil and weight than the 12-Gauge SBE II version. The 20-Gauge Turkey Edition weighs in at just 5.9 pounds and comes patterned and ready for the field. With a specialized Rob Roberts design full choke and a lengthened and polished forcing cone, the 20-Gauge Turkey Edition's ability to achieve more uniform patterns will equate to better accuracy and more hits, not to mention less felt recoil and wad build-up for a cleaner shooting barrel.
Like it's bigger sibling, the 20-Gauge version cycles everything from 2 ¾" target loads to heavy 3" magnums flawlessly and interchangeably. Barrels are ported using Electric Discharge Machining to eliminate burrs and barrel stress that can be caused by drilling, and the ports are angled to redirect gases for recoil reduction and muzzle control to insure fast reacquisition of that trophy tom in the sights and quicker follow-up shots.
"We listen to our customers, and with the advancements being made by our friends in the shot shell business we are seeing performance from 20-Gauge Turkey loads that have truly closed the gap between the sub-gauge and the 12-Gauge. This gun is designed for the hunter who wants a light, tight patterning, less recoiling gun that saps every bit of performance from a 20-Gauge shot shell," said Tom Kaleta, VP of Marketing for Benelli USA. "And this gun isn't just for hunters of smaller-stature," said Kaleta. "It's light and nimble and recoil is significantly less—but it will take the magnum loads and take out a big gobbler just like the 12-Gauge model."
The Performance Shop 20-Gauge Turkey Edition comes standard with a ComforTech stock in Realtree APG. Burris FastFire II optics are fitted and sighted for each gun. A computer print-out showing actual points of impact and number of pellets in 10", 20" and 30" circles is shipped with the gun, giving new owners confidence that their new 20-Gauge Turkey Edition is ready for opening day.
COMMON SPECIFICATIONS: Gauge: 20-Gauge Barrel Length: 24″ Weight: 6.2 lbs Finish: Realtree APG Magazine Capacity: 3+1 Chokes: Custom XFT Extended Choke and C, IC, M, IM, F Sights: Burris Fast Fire Length-of-Pull: 14 3/8″ Drop at Heel: 2 1/8″ Drop at Comb: 1 1/2″ Minimum Recommended Load: 2 1/2-dram, 7/8 ounce MSRP: $2,599
About Benelli USA
Benelli USA is a world leader in manufacturing quality semiautomatic shotguns and rifles that are known for their ultra-reliability and high-performance standards. For the latest news and product information visit www.benelliusa.com.