Looking for more advice on shotguns parts and gear, check out our recent review of the best shotgun stock kits.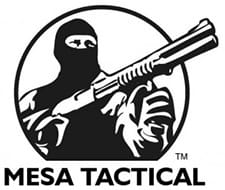 Costa Mesa, CA -(Ammoland.com)- Mesa Tactical, designer and manufacturer of high quality tactical gear and accessories for law enforcement, military and civilian shooters announces that effective immediately, the LEO Telescoping Recoil Shotgun Stocks will feature the Crosshair Recoil Buffer System.
This buffer is a true innovation in the field of shock and vibration dampening technology.
Ron Bahling of Crosshair Recoil Buffers explains, "The Crosshair Hydraulic Recoil Buffer works in conjunction with the Mesa Tactical stock to mitigate the harsh recoil associated with various 12 gauge pump-action shotgun platforms by using a custom orifice pattern uniquely designed to allow hydraulic fluid to flow at a specific rate. This action provides a range of benefits to the shooter including: reduced felt recoil, increased accuracy, quicker follow-up shots, and greatly enhanced comfort. These benefits are the result of years of expertise in the Industrial Shock Absorber marketplace, along with intensive testing and development of this specific buffer for the 12 gauge platform."
Mitch Barrie, Mesa Tactical's President, highlights the benefits of an adjustable, recoil dampening stock system.
"As agencies continue to appreciate the value of the tactical shotgun in their operations, and issue greater numbers of these weapon platforms," he explains, "it is important they provide their officers with a stock system that delivers extreme durability with proper fit and superior recoil management."
Mesa Tactical is a pioneer in recoil management and the development of telescoping stocks for tactical shotguns. Telescoping stocks are necessary for operators wearing body armor, or for smaller statured shooters; a telescoping stock provides the length of pull the situation demands.
Prices and Availability:
Crosshair Recoil Buffer System
For sales information contact Lucy Espinoza at 714-545-3332, or [email protected]: or visit Mesa Tactical's new website at www.mesatactical.com.
Mesa Tactical is exhibiting at the SHOT Show in Las Vegas in booth #20410.
About Mesa Tactical
Mesa Tactical was formed in 2003 to design and manufacture rugged, professional grade tactical accessories and equipment for law enforcement, military and civilian shooters. Specializing in enhancements for the tactical shotgun, Mesa Tactical's products include stocks, forends, shotshell carriers, scope mounts and Picatinny rails. For more information on the company's line of unique, professional-grade products, contact Mesa Tactical at 714-545-3332 or visit www.mesatactical.com.