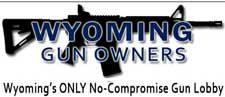 Wyoming –-(Ammoland.com)- Today HB-114 repeal gun free zones passed out of Judiciary Committee 8-1 without any amendments.
Take a few seconds to cheer. Okay…that's enough.
Today's vote was just a small first step on a long road filled with potholes.
I watched as the Education Lobby lined up against the people's right to self defense. They literally will do and say anything to keep their precious 'gun free' killing zones.
Testimony based on anti-gun feelings were kicked off by liberal-progressive Jillian Balow, the Superintendent of Public Instruction.
Balow simply used her office and salary to rob the people of their right to self defense.
The first thing that came to mind were images of Hillary Clinton's, "it takes a village to raise a child."
Please be watching for my future emails so you can be involved.
HB-114 could be heard for first floor reading as early as tomorrow.
If you haven't done so already, please contact your House Representative and ask them to support HB-114-without amendments.
Find your House Representative here.
For Liberty,
Anthony Bouchard
Executive Director
Wyoming Gun Owners
About:
Wyoming Gun Owners is a nonprofit, nonpartisan, single-purpose citizens' organization dedicated to preserving and protecting the Right to Keep and Bear Arms as guaranteed by Article 1 Section 24 of the Wyoming Constitution and the Second Amendment of the U.S. Constitution.
Wyoming Gun Owners is the only organization taking action at this level–with an aggressive program designed to mobilize public support for pro-gun legislation as well as opposition to gun control. www.wyominggunowners.org